Permissions: Campaign Entities
Dialogue Properties: Access to property being edited
Properties are individual websites, apps, or OTT channels that your organization controls. In this article, we will cover how to edit the settings for an existing property.
Click Properties on the left-hand panel and select Properties from the subsequent menu.

Click the Edit icon inline with the property name.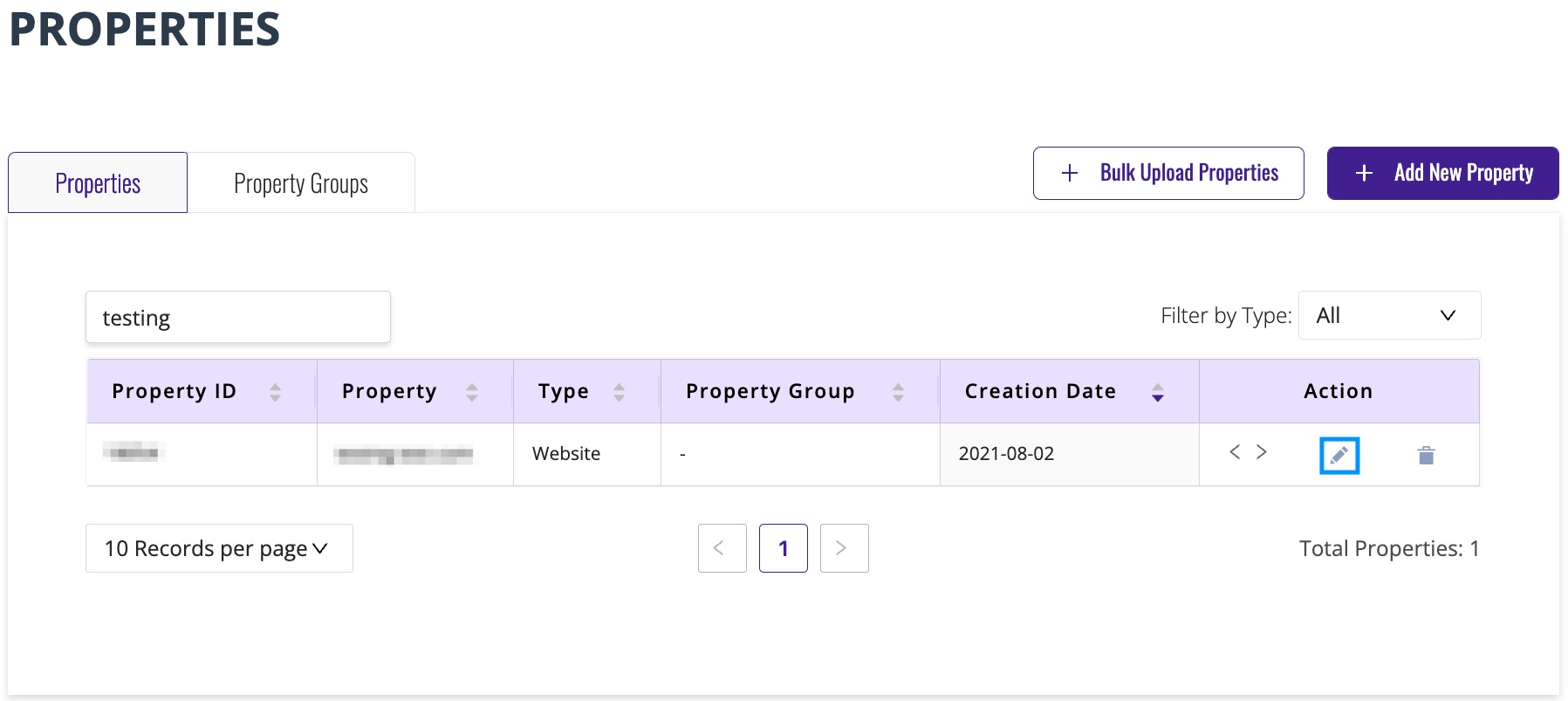 Use the subsequent modal to edit the property's name, type, and/or property group. Click Save when finished.
Note: Your organization may need to update your implementation and/or scenarios to match the edits made to the new property settings. For example, if you use the propertyHref parameter in your on-page configuration script.
Additionally, if you are editing the property name, we encourage you to review the naming conventions for specific property types here.