A user's property access controls the properties a user can see within the Sourcepoint portal for each individual Sourcepoint product. In this article, we will cover how to manage an existing user's property access.
Note: The features and functionalities a user can ultimately manage for a given property to which they have access is determined by the permissions assigned to the user.
Click Super Admin on the left-hand panel and select Users from the subsequent menu.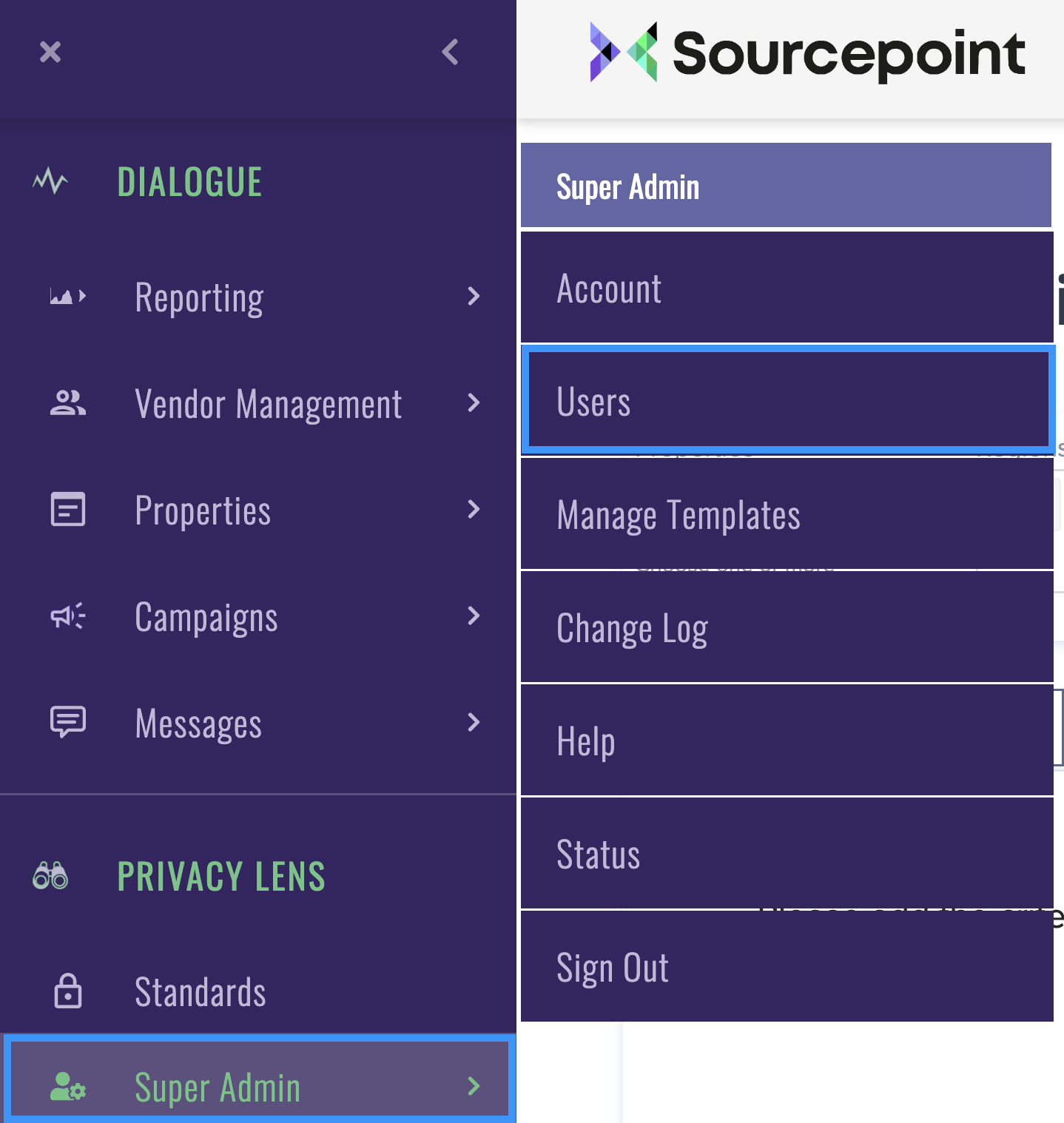 Navigate to a user on the subsequent list and click Edit inline with the user name.

Navigate to either Dialogue Properties and/or Diagnose Properties and use the provided field(s) to select the properties the user can access for each respective product.
Note: There are no property assignments for Privacy Lens.

Click Save to confirm the user's new property access.