Access: Admin Access required.
To add a new user to your organization's Sourcepoint account, click Super Admin on the left-hand panel and select Users from the menu.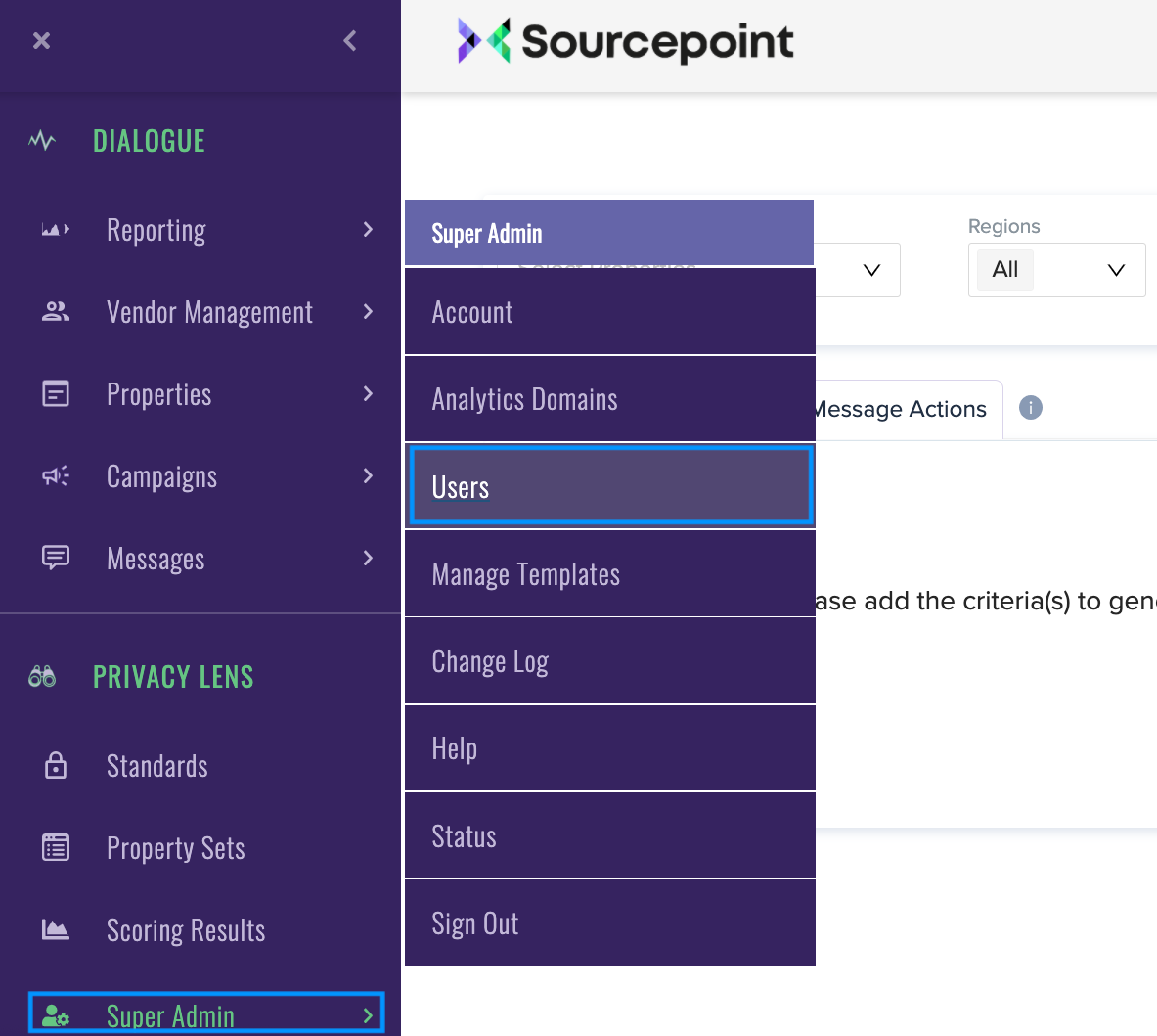 Click + Invite user.

Use the subsequent modal to input the new user's:
Name
Company email address
Note: If the new user is an admin, toggle the button for Admin access.
Click Send Invitation when finished.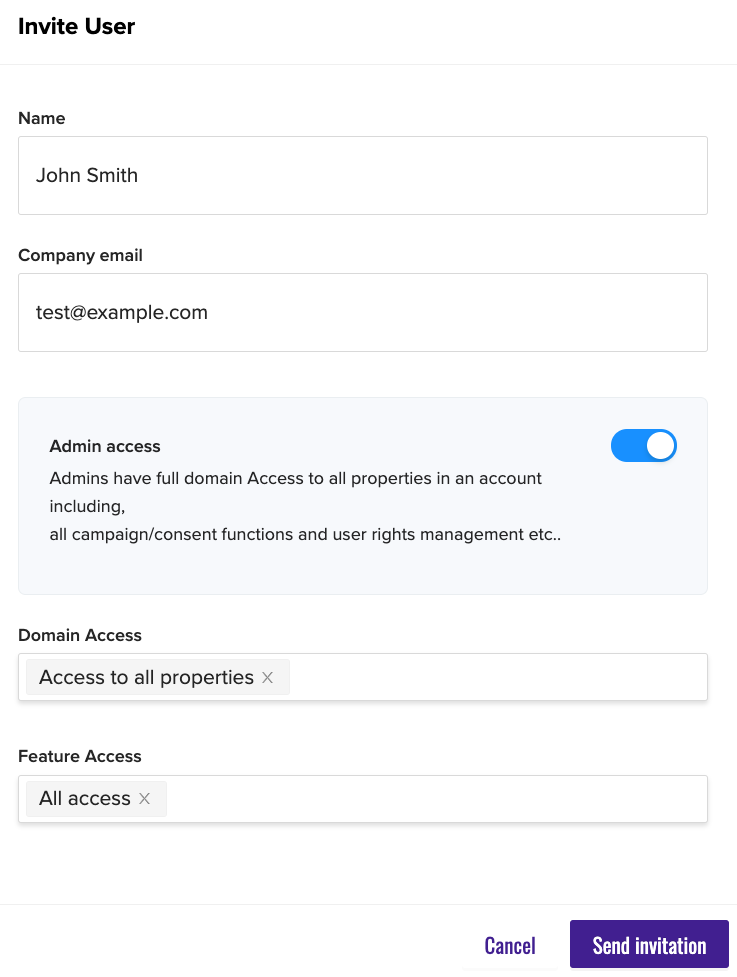 The invited user will receive an email from Sourcepoint to configure a new password for their account.