Permissions: Admin Access
Dialogue Properties: Access to property group and property being added
Properties can be added to an existing property group either when a new property is created or after the property is created. In this article, we will cover how to add an existing property to an existing property group.
Click Properties on the left-hand panel and select Property Groups from the subsequent menu.

Select a property group from the list in the left-hand column and then click Add Properties.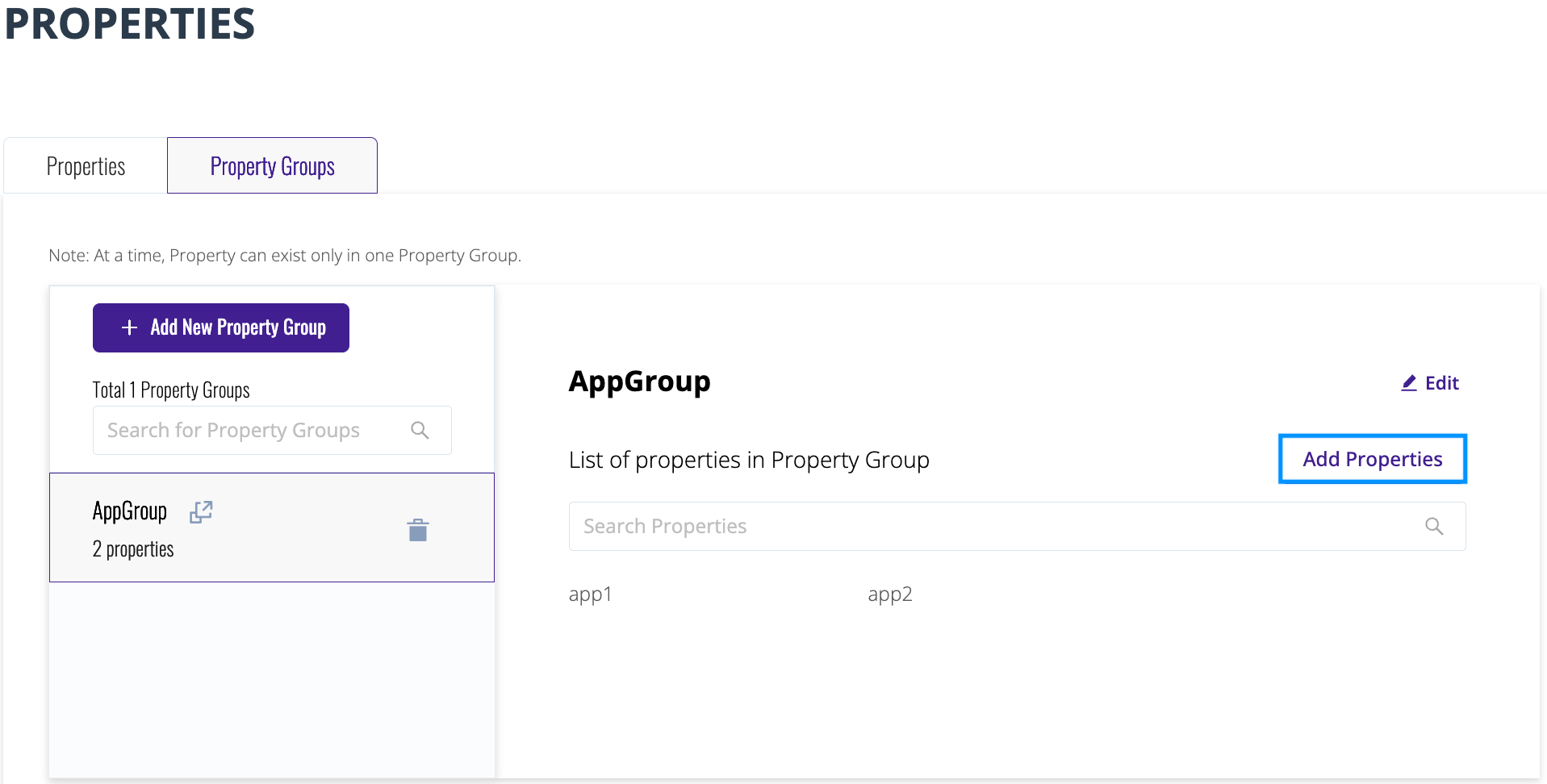 From the subsequent modal, use the left-hand column to select one or more properties that should be added to the property group.
If the property group has an active campaign, ensure that a check is visible to the right of Start campaign for newly added sites. This will automatically start any property group campaign on the added properties.
Click Save when finished.