Permission: Campaign Staging and/or Campaign Public
Relaunching a campaign replaces an existing Stage or Public campaign with a new campaign of the same type. Often times, relaunching a campaign is necessary to push edits (scenario, first layer message, etc..) to your environment.
---
Relaunch campaign
Relaunch a campaign for any property type (web, app, OTT) within the Sourcepoint portal by either:
manually ending the existing campaign and creating a new campaign
creating a new campaign and selecting Yes in the modal to replace the existing campaign
Note: Ensure that the replacement campaign is assigned the same Type as the existing campaign.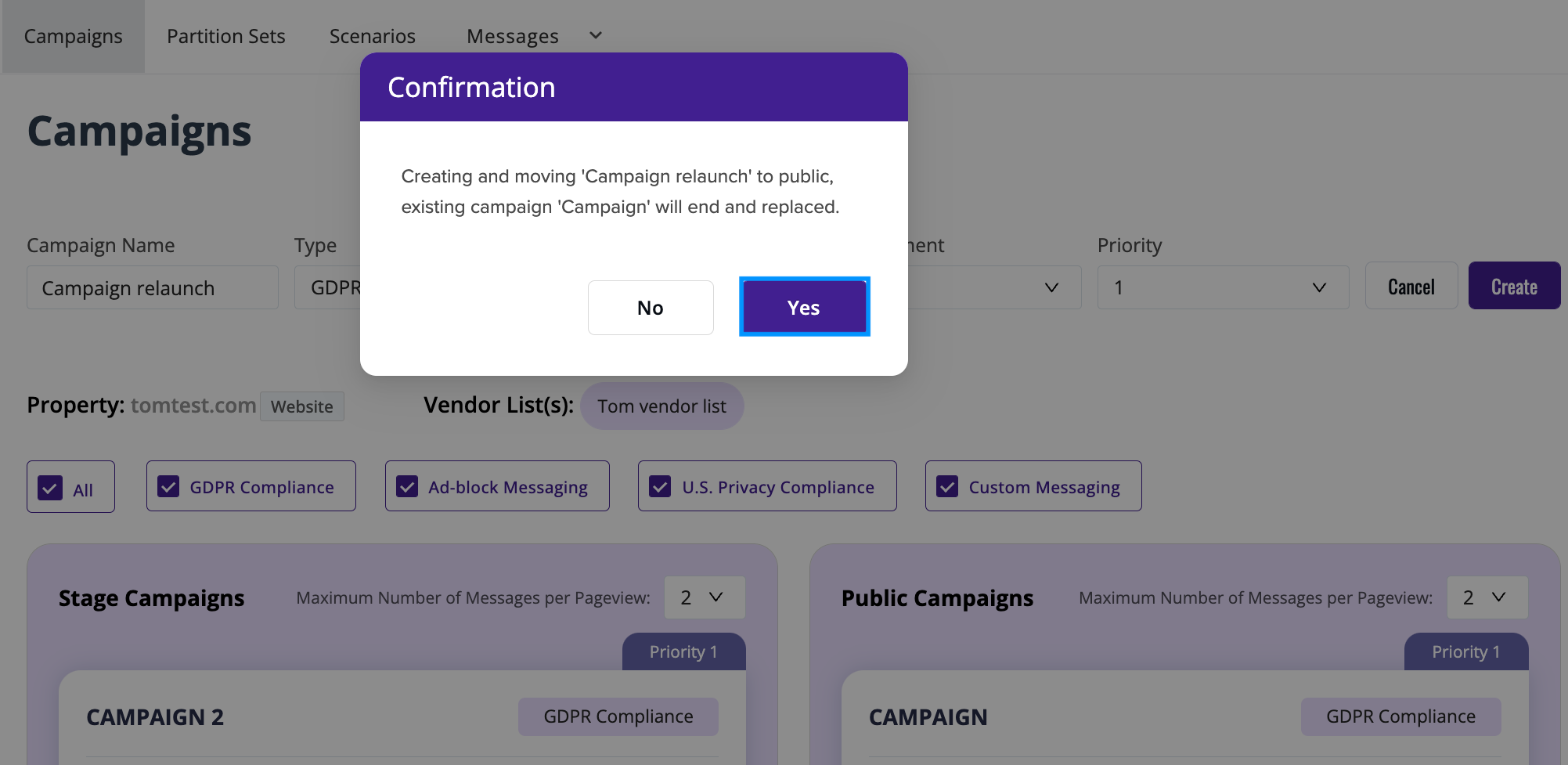 ---
Relaunch campaign decision guide
Edits made to vendor lists, messages, scenarios, and/or partition sets may require you to relaunch a campaign in order to apply those changes to your property. Please refer to the decision guide below to see if a campaign relaunch is necessary.
Edit to
Relaunch Campaign?
Vendor list
No
Scenario
Yes
Partition set
Yes
First layer message

Yes

Note: The first layer message will be assigned a new ID when the new campaign is relaunched.

Privacy manager
No
OTT/CTV
Yes
Native App
Yes
Native OTT
Yes
iOS tracking message
Yes
Custom message
Yes