Permission: Campaign Staging and/or Campaign Public
Refreshing a campaign replaces an existing Stage or Public campaign with a new campaign of the same type. Often times, refreshing a campaign is necessary to push edits (scenario, first layer message, etc..) to your environment.
---
Refresh campaign
Relaunch a campaign for any property type (web, app, OTT) within the Sourcepoint portal by clicking the Refresh icon in the campaign card for a particular environment.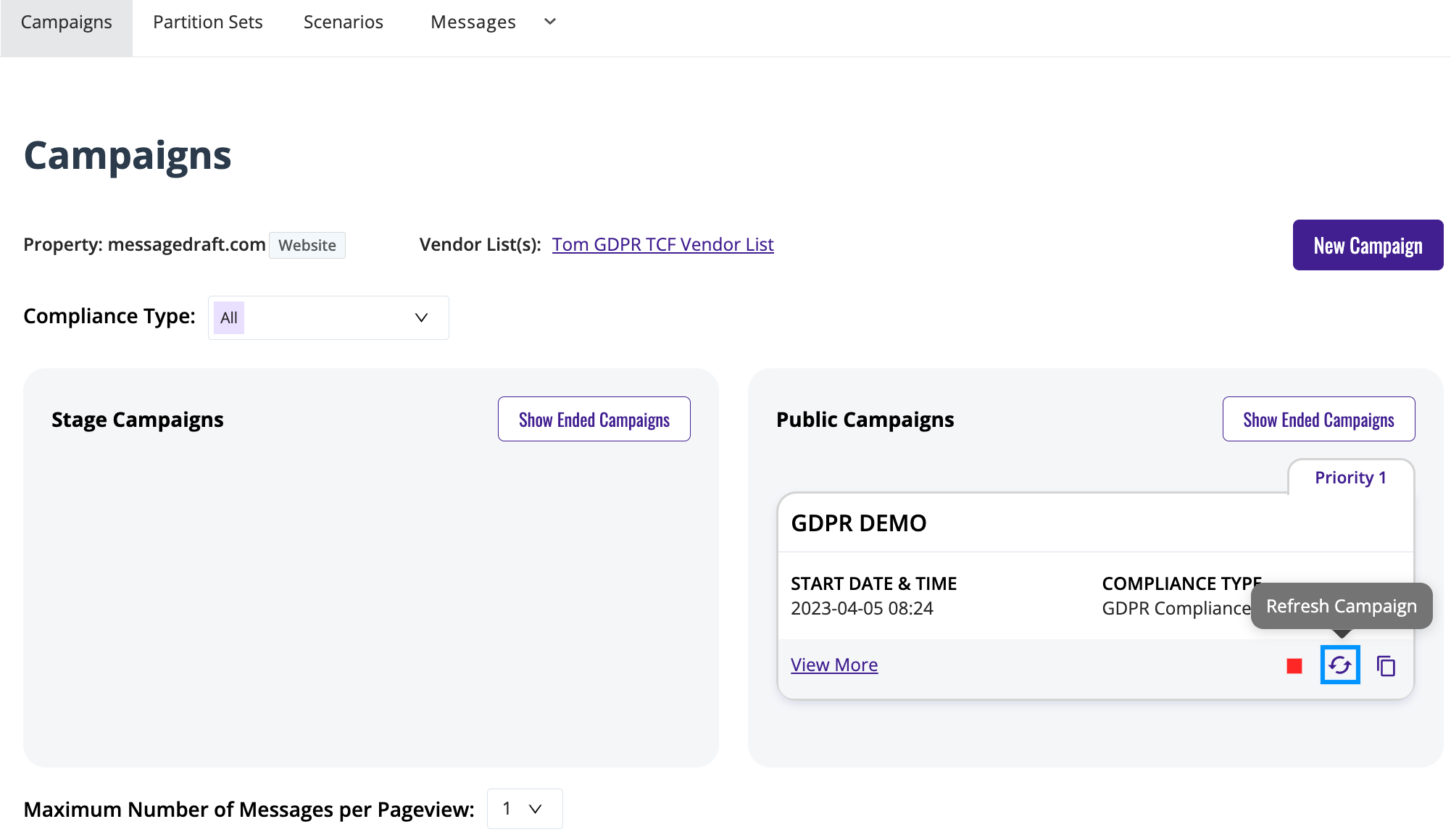 Confirm the decision to refresh the campaign for the environment and click Refresh Campaign in the subsequent modal. Any detected edits will be pushed to a new campaign.
Note: Be aware that if a first layer message has been configured for the campaign it will be assigned a new ID when the new campaign is refreshed.

Note: A campaign environment (Stage or Public) can only have a single campaign at a time using the same Type. Cloning a campaign across environments or launching a new campaign into an environment where there is already a campaign utilizing the same Type will effectively refresh the campaign and use whatever configurations you have for the cloned/new campaign.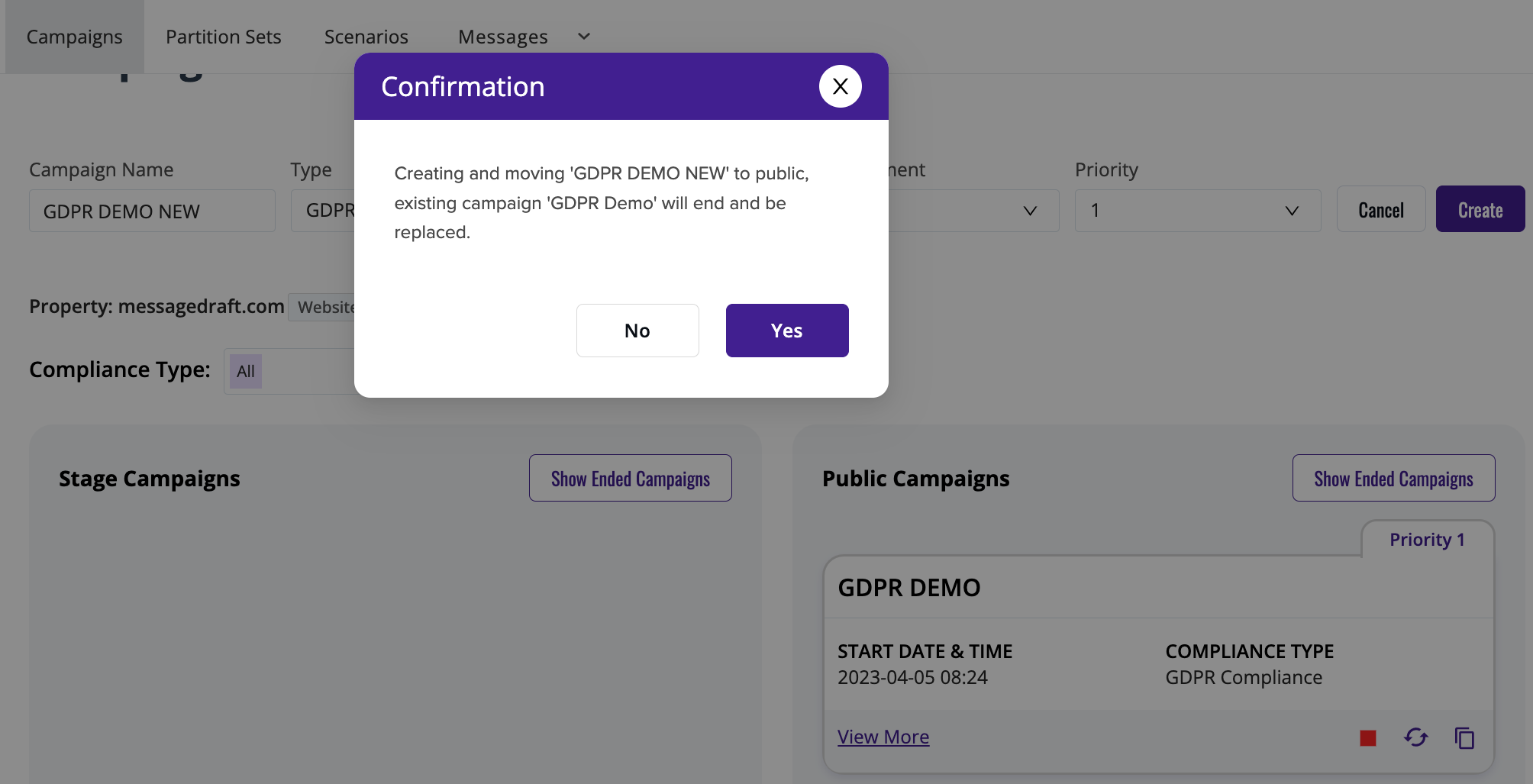 ---
Refresh campaign decision guide
Edits made to vendor lists, messages, scenarios, and/or partition sets may require you to refresh a campaign in order to apply those changes to your property. Please refer to the decision guide below to see if a campaign refresh is necessary.
Edit to
Relaunch Campaign?
Vendor list
No
Scenario
Yes
Partition set
Yes
First layer message

Yes

Note: The first layer message will be assigned a new ID when the new campaign is refreshed.

Privacy manager
No
OTT
Yes
Native App
Yes
Legacy OTT
Yes
iOS tracking message
Yes
Custom message
Yes