Permission: Campaign Staging and/or Public
A campaign can be ended in either the stage or public environment in one of two ways:
Campaign is manually ended in the environment.
Campaign is ended in the environment due to an incoming campaign with the same type.
In this article we will cover the following related to ended campaigns in your environments:
Click Campaigns on the left-hand panel and select Campaigns from the subsequent menu.

Use the property field in the upper right-hand corner to select a property with multi-campaign enabled for which you will end a campaign.

---
Manually end campaign
To manually end a campaign in either the stage or public environment, navigate to the campaign card in the environment and clickthe Stop campaign icon.

Confirm the decision to end the campaign and click Yes in the subsequent modal.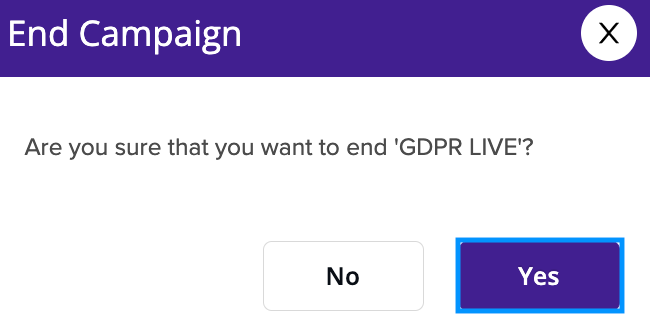 ---
End campaign via new campaign type
There can only be a single campaign for each type (GDPR, U.S. Privacy, iOS Tracking, etc.) in a campaign environment.
If you are creating or cloning a campaign into an environment that already has a campaign using the same type, the original campaign will be stopped and replaced with the incoming campaign.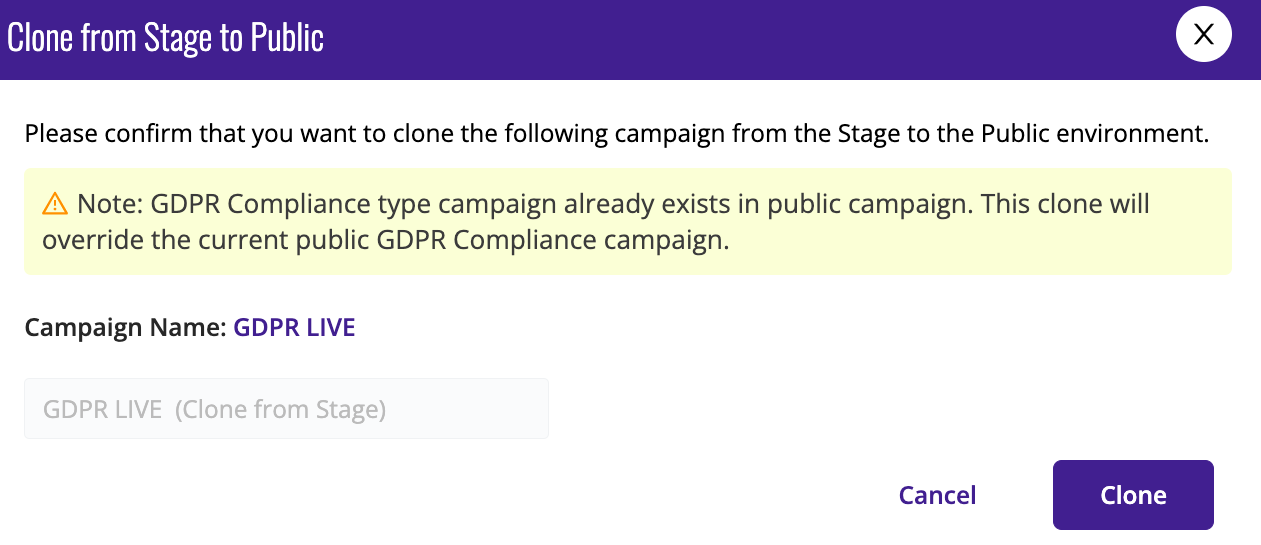 ---
View ended campaigns
Ended campaigns can be viewed for either environment by clicking Show Ended Campaigns in the appropriate column.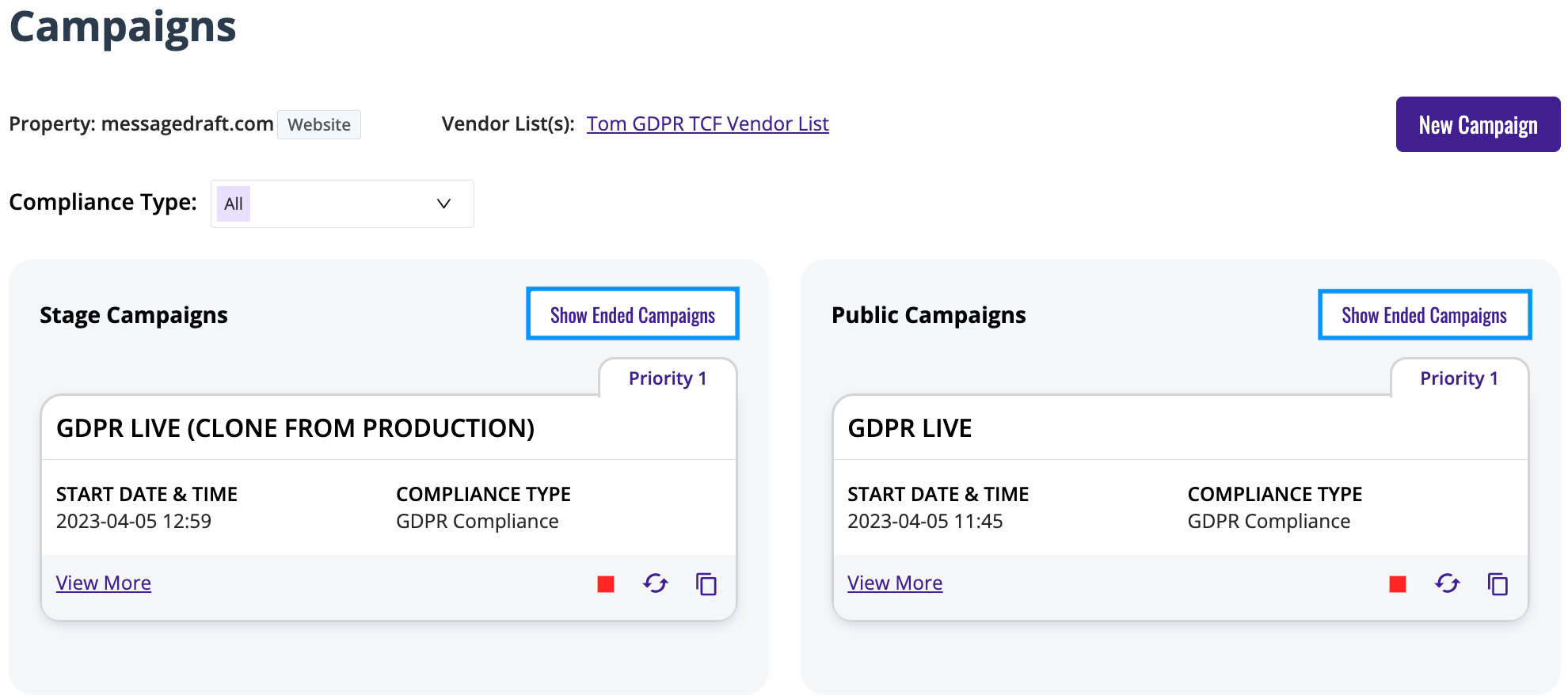 View ended campaigns in the subsequent modal.