Requirements
Admin access: Yes | Dialogue Properties: Access to all properties | Permissions: All access
Scheduled reports allow you to configure a campaign performance report based on configurable criteria that will be emailed to users in your organization at a specific cadence. In this article, we will cover how to duplicate an existing scheduled report.
Click Reporting on the left-hand panel and select Scheduled Reporting from the menu.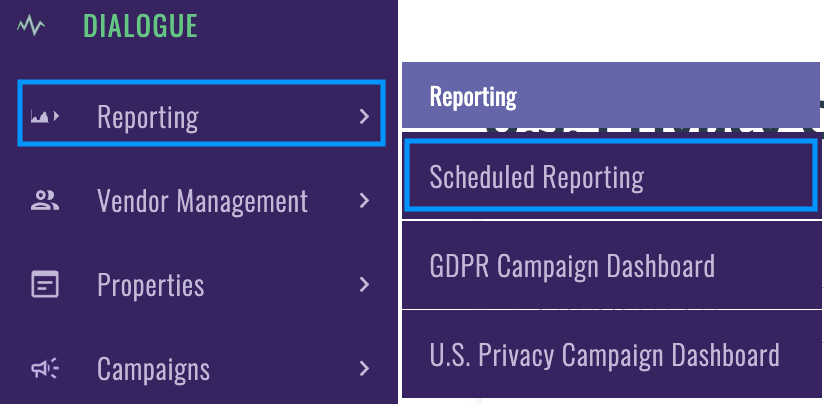 The subsequent page includes all previously configured scheduled reports in your Sourcepoint account. Navigate to an existing report and click the Duplicate icon inline with the scheduled report that should be duplicated.

The original report will be duplicated and accessible from the page. Click the Edit icon inline with the duplicate scheduled report to edit any details.
Note: By default, the duplicate scheduled report with be inactive upon creation. Once you have edited the duplicate scheduled report, slide the activate toggle to ON position (green) to begin sending report.