Permission: Campaign entities
Privacy check is a checklist provided by Sourcepoint that helps your organization evaluate your configuration for GDPR TCF privacy managers. Each line item in the checklist is intended to cover a necessary requirement to keep your consent experience compliant with current regulations.
Note: Privacy check for a GDPR TCF privacy manager must be completed before your organization can launch your consent experience in a campaign.
Click Messages on the left-hand panel and select GDPR Messages.

Select Web/Webview (TCF) from the subsequent menu.

Use the property field in the upper right-hand corner to select a property for which you will perform a privacy check.

Click the Privacy Manager tab and click the Edit icon inline with the privacy manager name.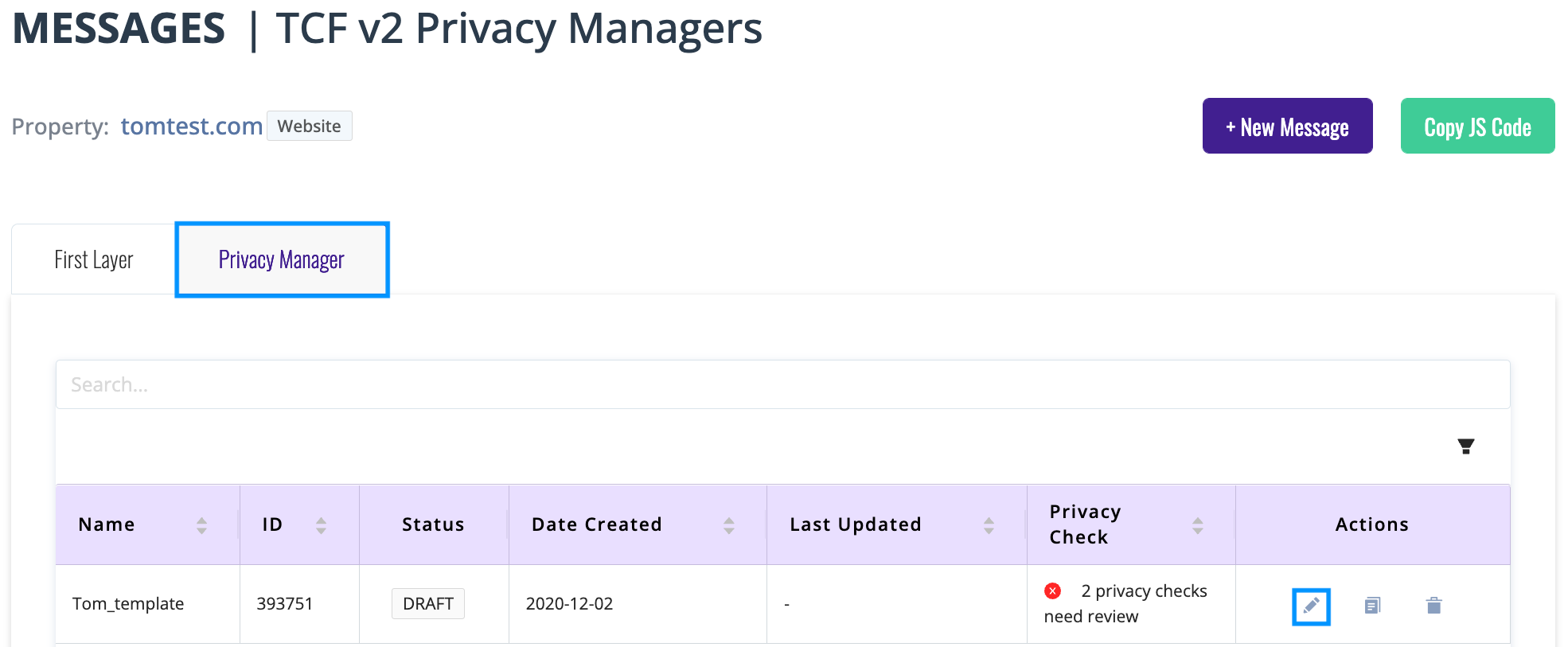 From the privacy manager builder, click Privacy Check in the upper right-hand corner.
Use the subsequent dropdown menu to evaluate your privacy manager so that it satisfies each requirement. There are currently two line items in the privacy check for the GDPR TCF privacy manager:
Vendors processing personal data on the basis of Legitimate Interest
Right to object to Legitimate Interest Processing
Toggle the button to the right of each line item as you finish your evaluation. Click Complete Privacy Check when finished.
Note: Privacy check is a manual process performed by a member of your organization with appropriate access to the property. Sourcepoint currently does not support programmatic privacy check.

Click Save Message to save the privacy check.