Permission: Campaign entities
In this article, we will cover how to delete an existing privacy manager on an individual property.
Note: Privacy managers that are currently linked to a first layer message cannot be deleted. De-couple the privacy manager from the first layer message before deleting.
Click Messages on the left-hand panel and select a regulatory regime (GDPR Messages or U.S. Privacy Messages).
Click Web/Webview from either subsequent menu.
Note: When selecting a message for the GDPR regulatory regime, you will have the option to select either a Web/Webview message for either TCF or Standard.

Use the property field in the upper right-hand corner to select a property for which you will delete a privacy manager.

Click the Privacy Manager tab and click the Delete icon inline with the privacy manager name.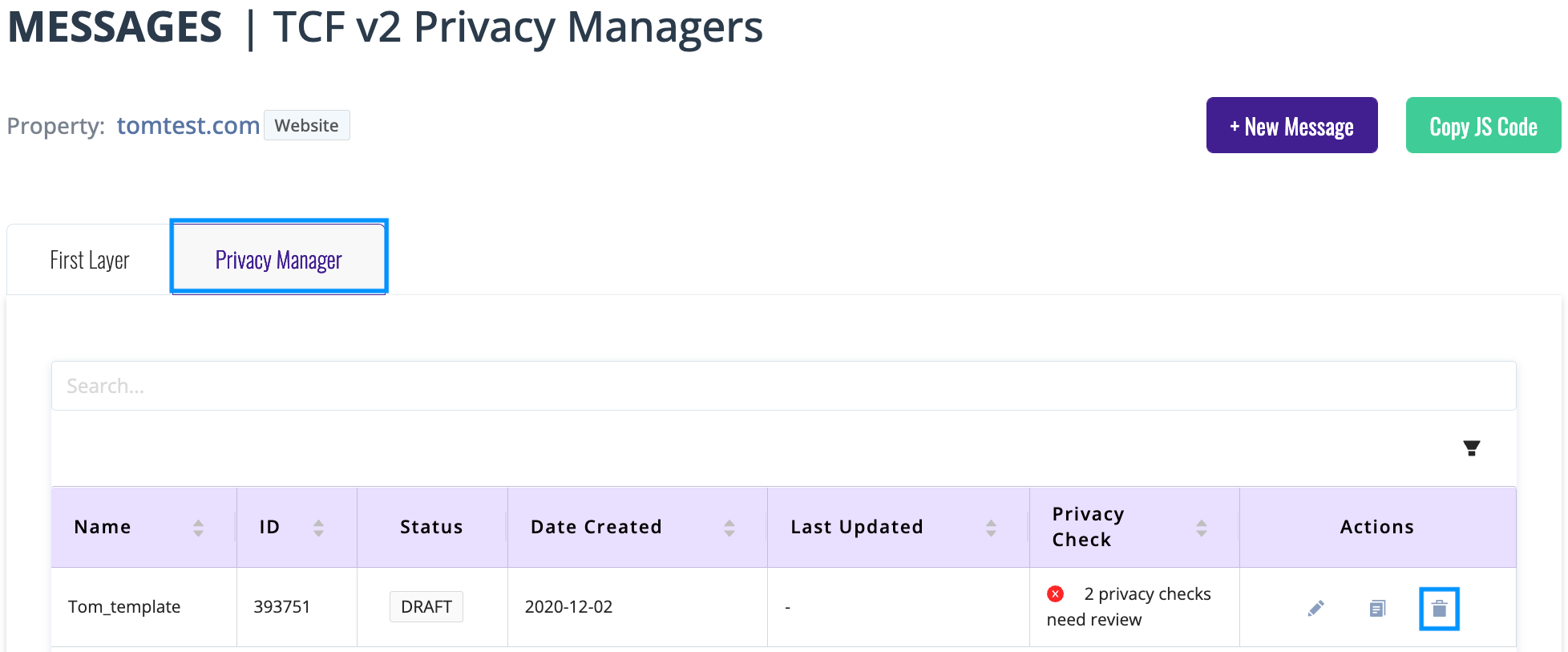 Confirm the decision to delete the privacy manager and click Delete in the modal.