Submitted support requests can be managed for users by clicking your name in the upper right-hand corner and My activities from the dropdown menu.
Note: If you are not yet logged into the Sourcepoint portal, you will be prompted to log into your account using your Sourcepoint credentials.

Select the Requests tab to view all open and closed support requests. View the details of any specific support request by clicking the subject of the request.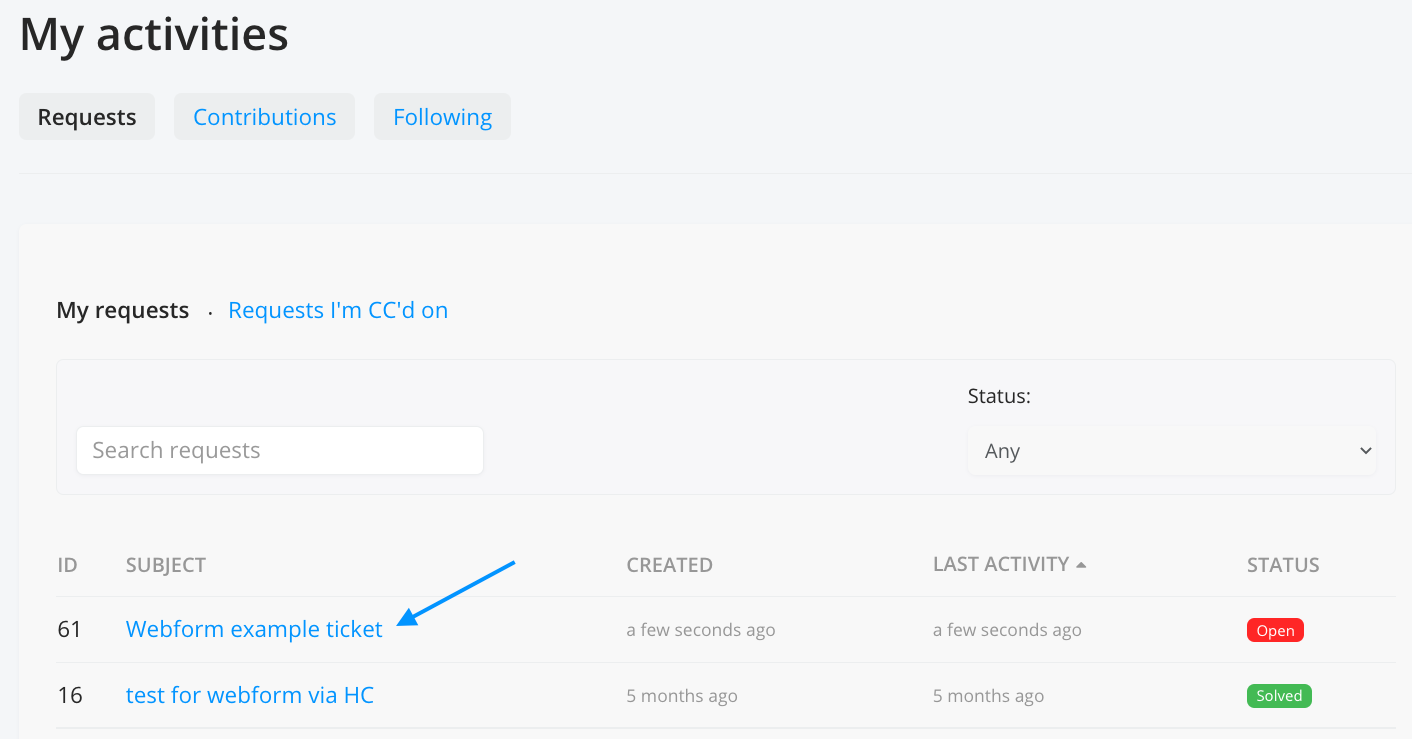 From the details page of the support request, you can review your initial request, add comments, and view communications about the request from Sourcepoint.