In this article, we will cover how to subscribe to Sourcepoint's status updates to receive a notification in the event of a widespread issue and/or outage to Sourcepoint's system and services.
While logged into the Sourcepoint portal, click Super Admin in the lower left-hand corner. Select Status from the subsequent menu.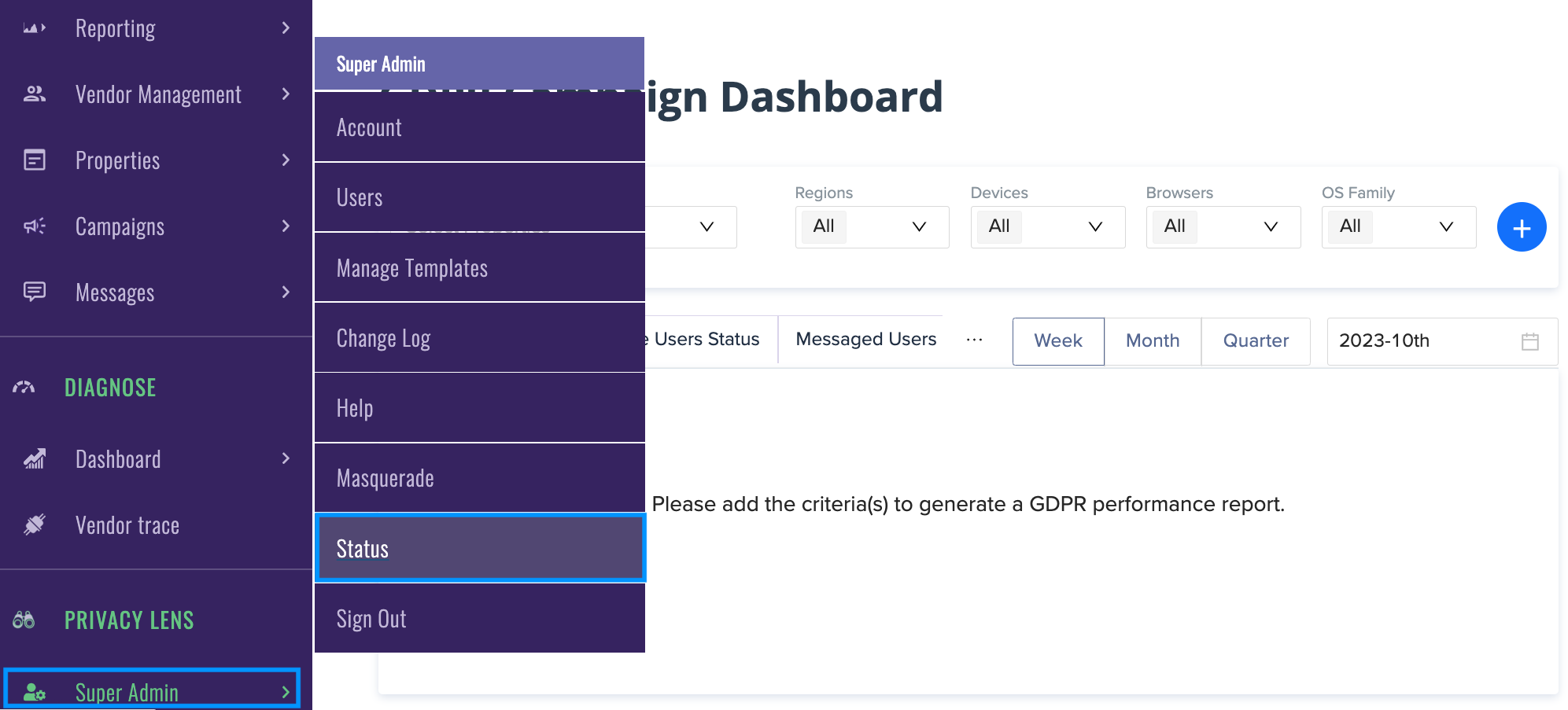 Click Subscribe to Updates.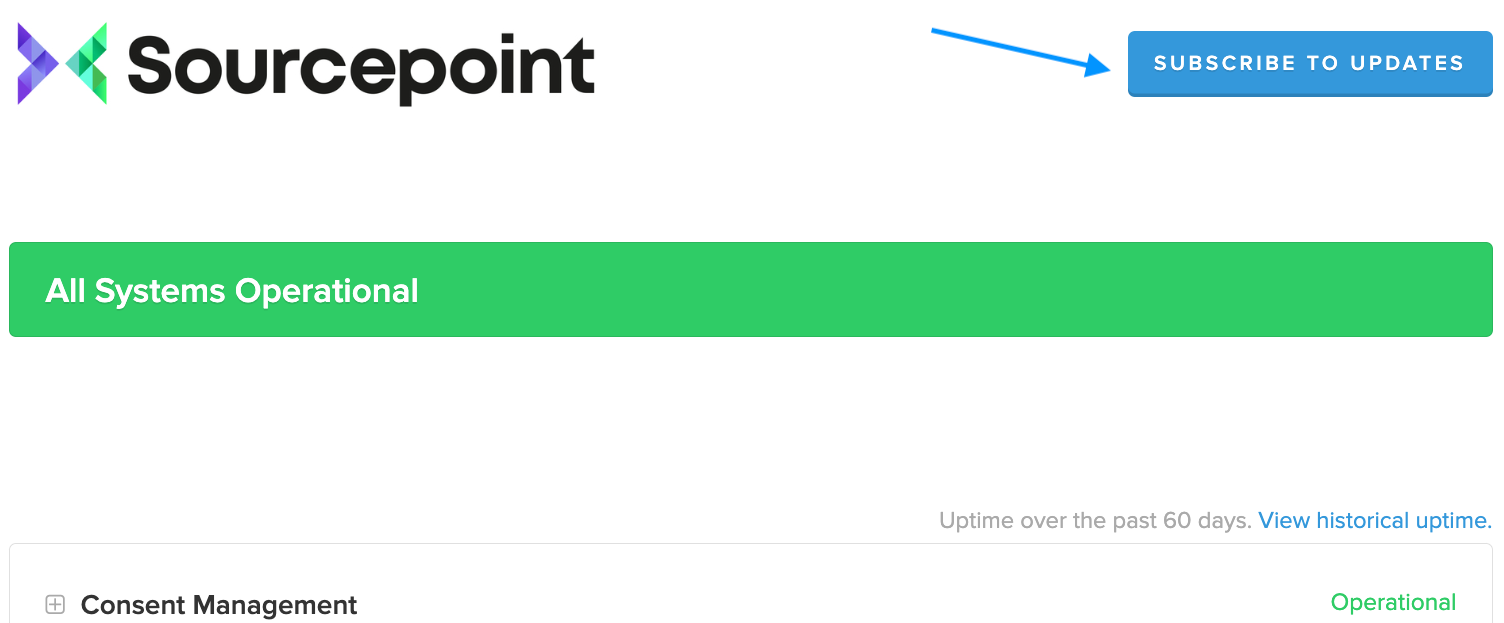 Use the subsequent modal to select which method(s) you would like to use in order to receive the Sourcepoint status update. The following notification methods are currently available:
Email
Text Message
RSS Feed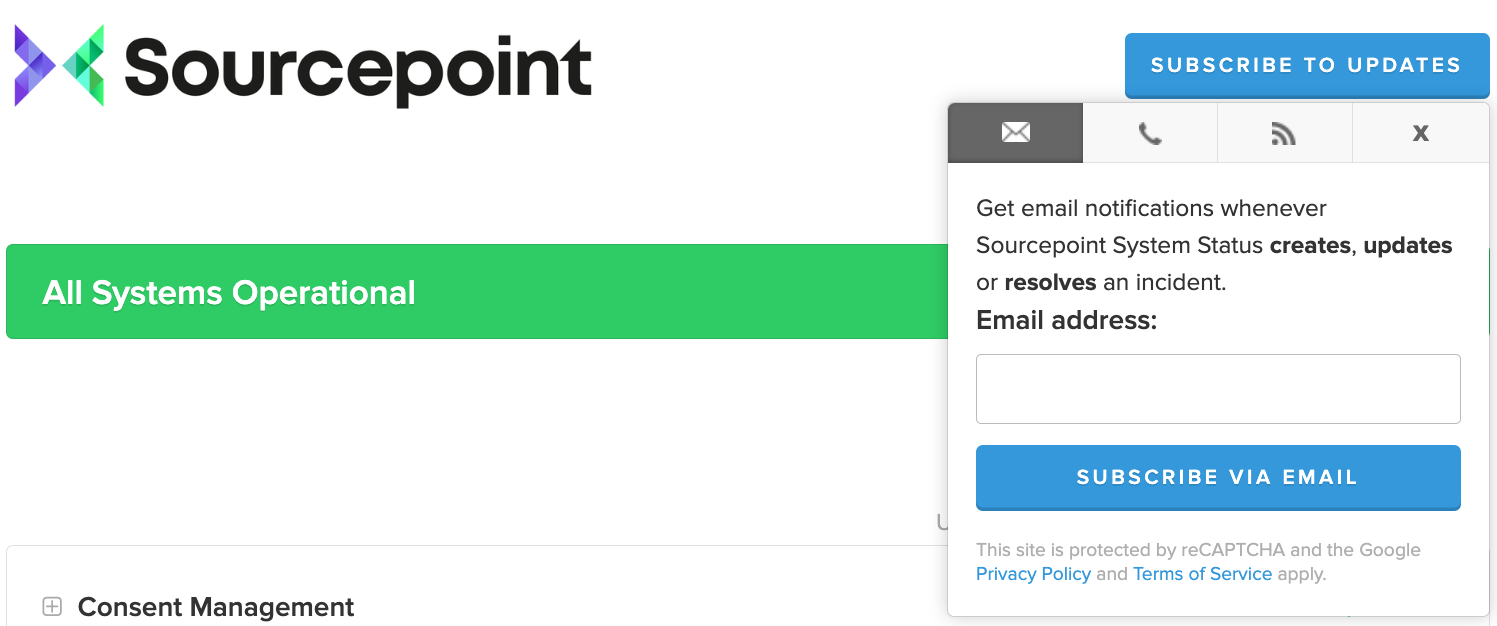 Input the necessary information for whichever notification method you want and click Subscribe via in the modal to receive notifications via that method.