In this article, we will cover how to view and manage your previously submitted support requests to the Sourcepoint team.
From the Sourcepoint portal, click Help on the left-hand panel and select Documentation from the subsequent menu.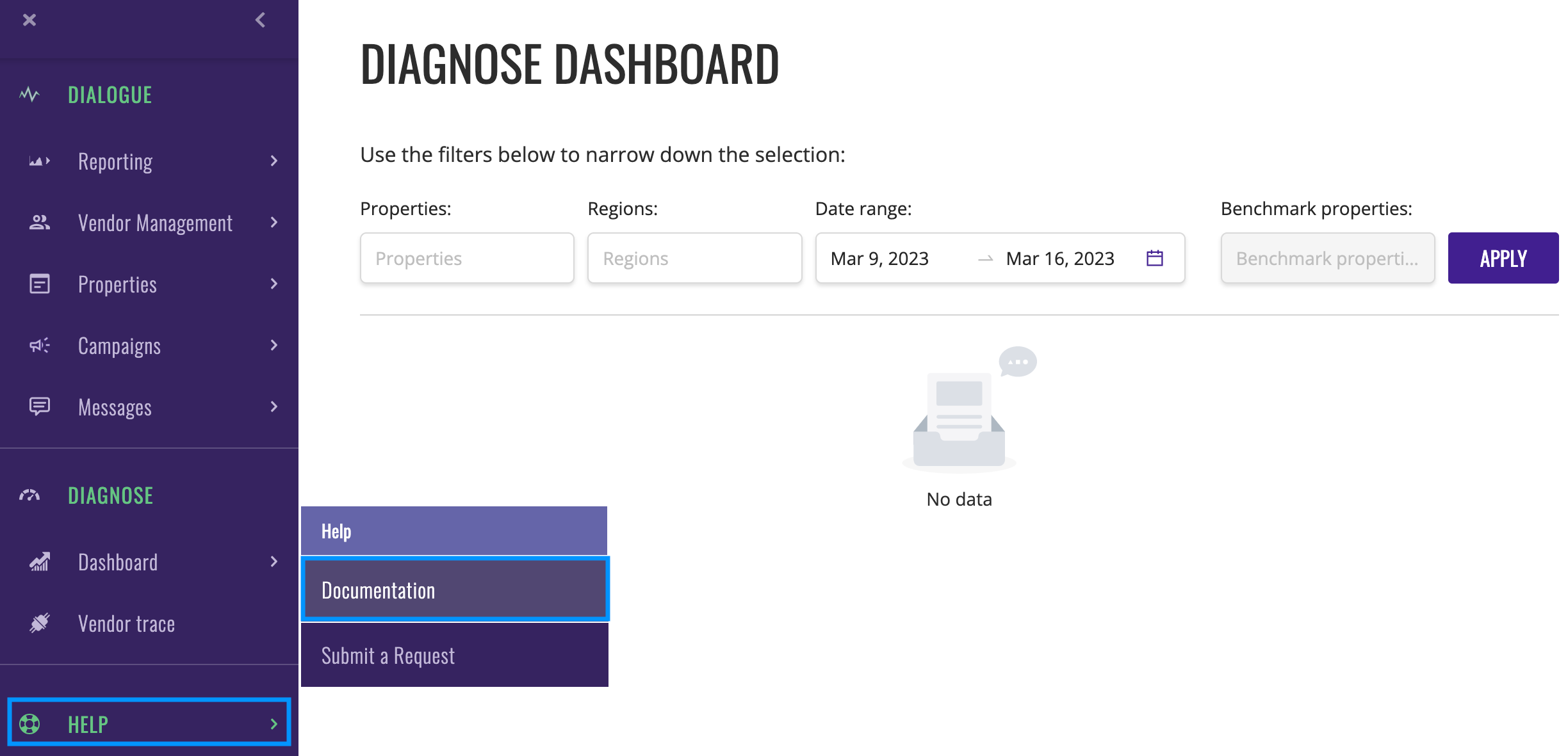 Submitted support requests can be managed for users by clicking your name in the upper right-hand corner and My activities from the dropdown menu.

Select the Requests tab to view all open and closed support requests. View the details of any specific support request by clicking the subject of the request.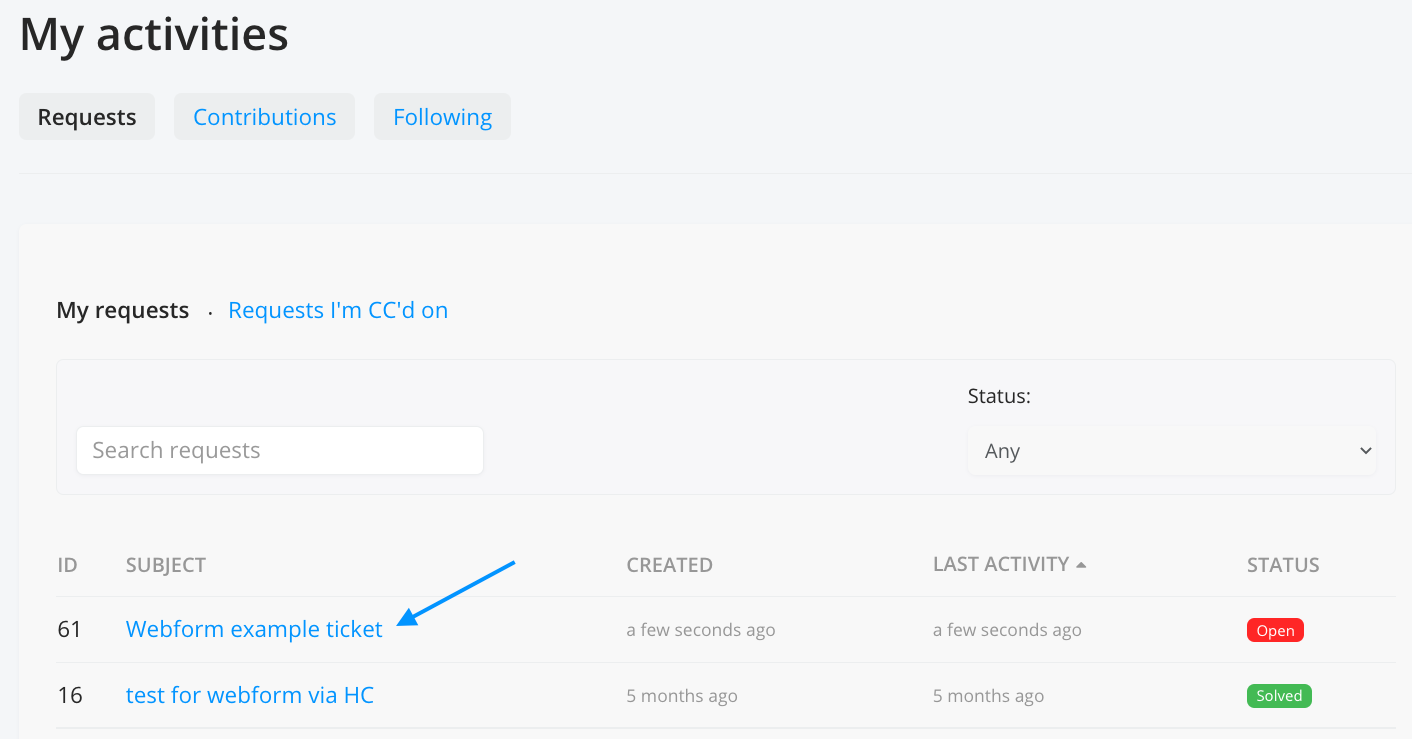 From the details page of the support request, you can review your initial request, add comments, and view communications about the request from Sourcepoint.