Account templates allow you to create a custom message that can be applied to another property (or property groups) by you or other members in your organization who have the appropriate access. In this article, we will cover how to edit an existing account template.
Note: Editing an account template will not impact any property (or property groups) currently using the account template.
To edit an account template, click Super Admin in the lower left-hand corner and select Manage Templates from the menu.

Navigate to an account template on the subsequent list and click the Edit icon inline with the account template name.

Use the message builder to edit the account template and click Save Template when finished.
For CMP messages (first layer messages, OTT/CTV, and privacy managers)
Since account templates are not associated with a specific property (a current requirement to populate vendor list details for CMP messages), vendor list components will not display when creating or editing the account template. When the account template is selected from the message builder for a specific property, the property's vendor list components will populate successfully.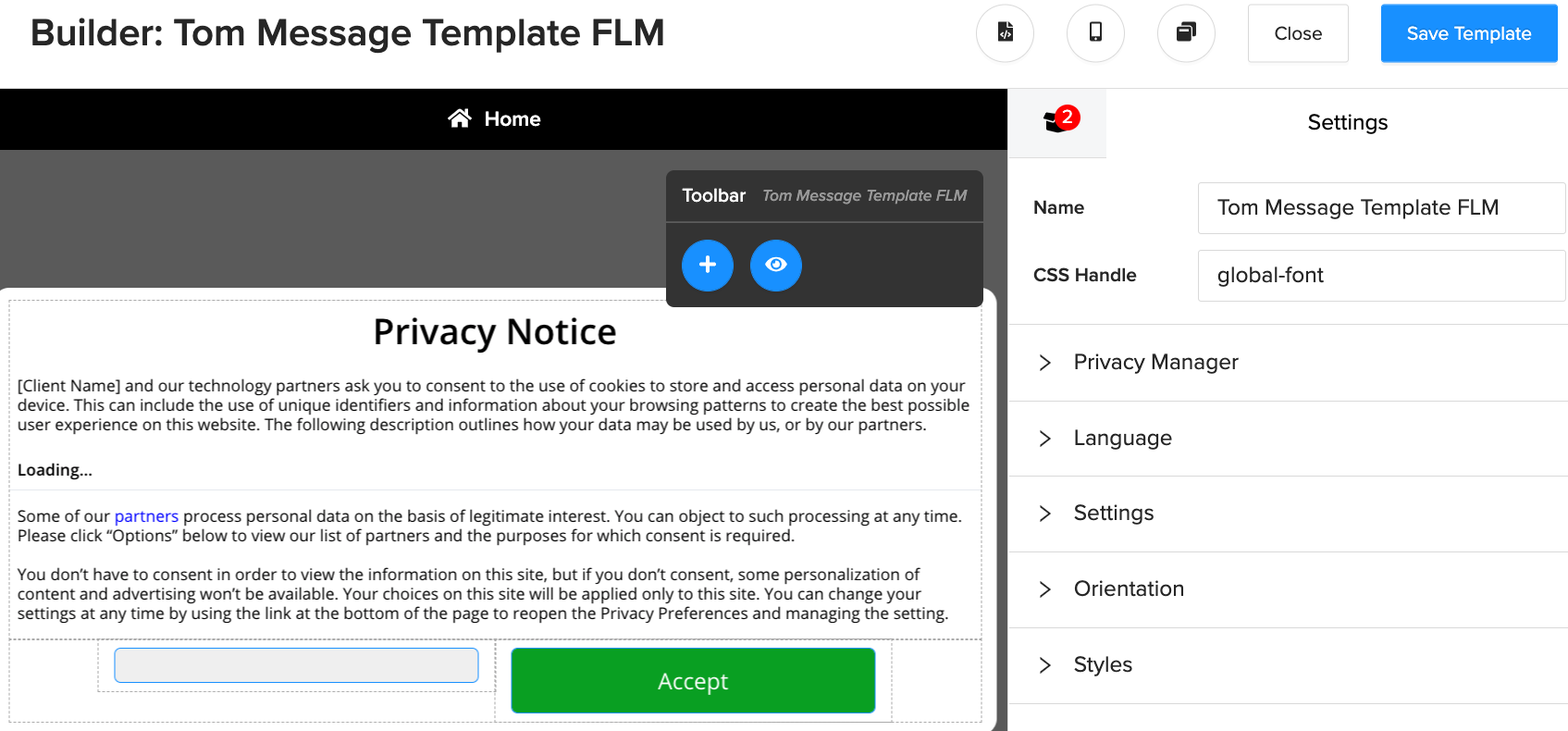 Any property (or property group) using the previous account template will still utilize the configuration from the previous template.