Permission: Vendor list-GDPR and/or Vendor list-CCPA
Vendors added to a vendor list will populate in the privacy manager for any property added to the vendor list. In this article, we will cover how to manually add a vendor to an existing vendor list.
From the vendor list page for any of the regulatory frameworks supported by Sourcepoint, click Add Vendor.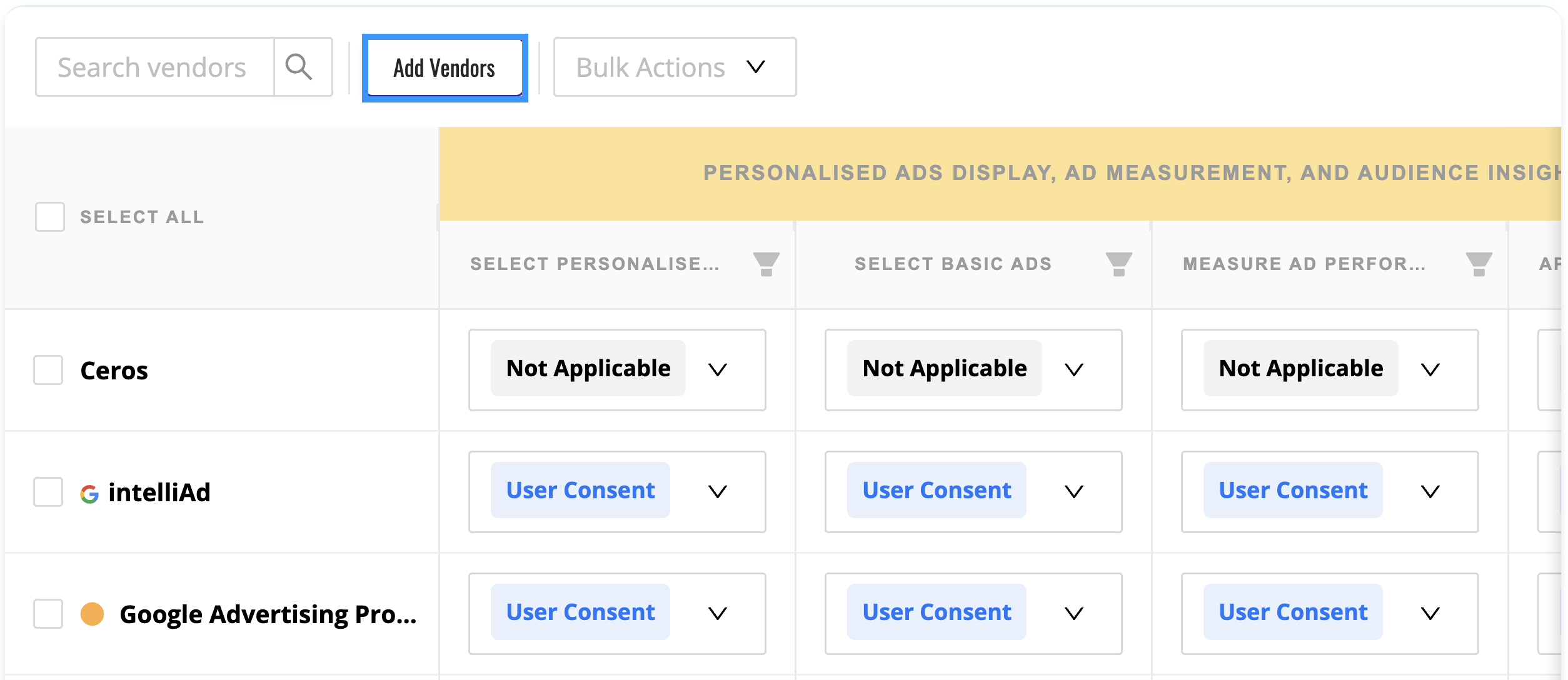 Use the subsequent modal to select vendor(s) from the possible 3 vendor groupings (IAB, Custom, Custom ATP).
Note: The vendor groupings available for a vendor list are determined by the regulatory framework. Click here for more information about the different vendor categories.
Click Save when finished.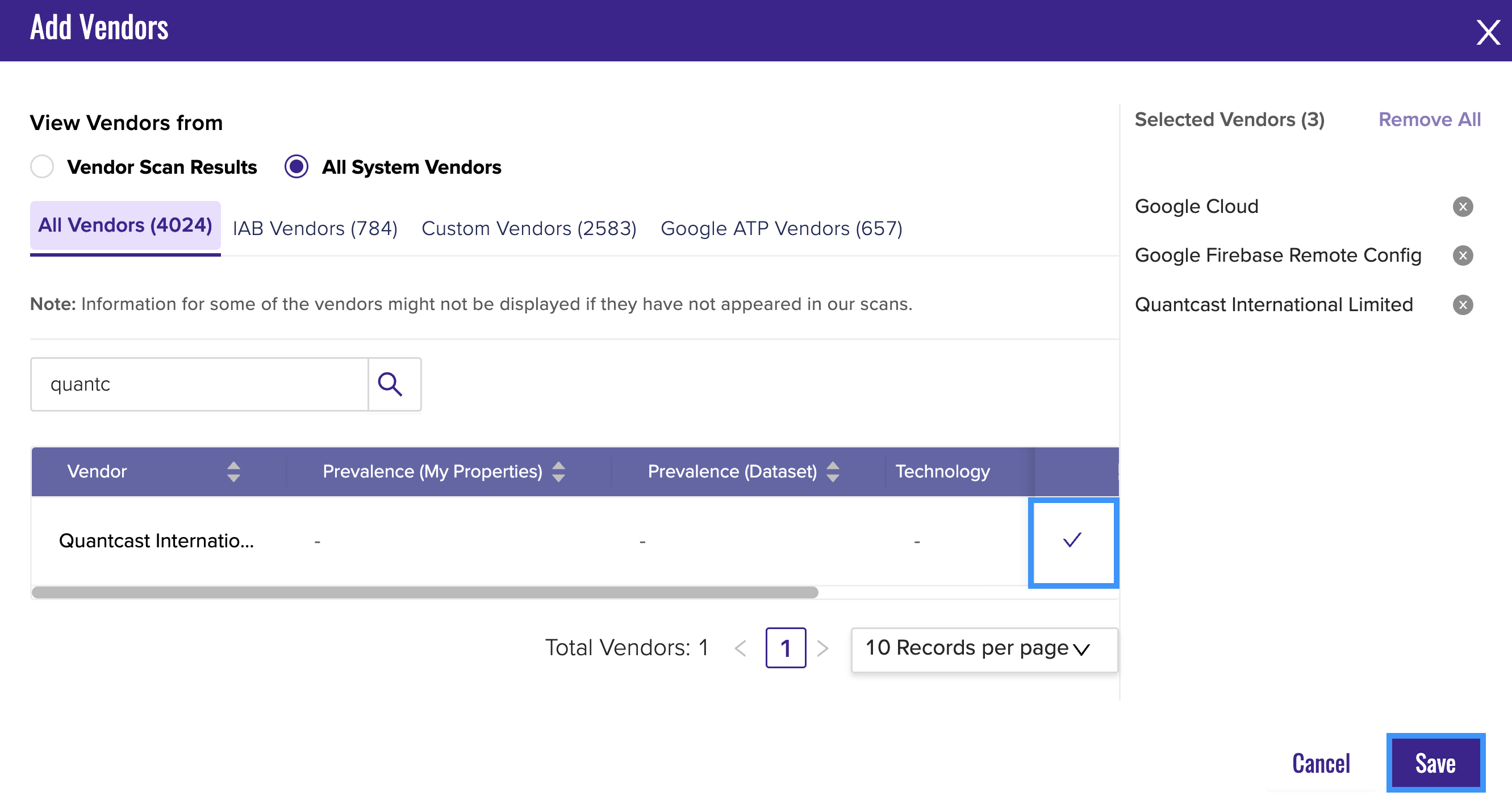 The selected vendors will be added to the vendor list with legal bases defaulted to your configuration for those vendor categories and/or purposes. For any given vendor, you can manually edit the legal basis for a purpose that will override the defaults you have configured.
Confirm that the legal bases for all newly added vendors are correct. Click Save to confirm the additions.