Permission: Campaign entities
The OTT message builder allows your organization to create and surface an OTT message for devices where you have built a application. In this article, we will cover how to:
---
Create OTT message
Click Messages on the left-hand panel and select a regulatory regime (GDPR Messages, U.S. Privacy Messages (Legacy), or U.S. Multi-State Privacy).
Click OTT from either subsequent menu.

Use the property field in the upper right-hand corner to select a property for which you will create a OTT message.

From the OTT message page for the regulatory framework, click + New Message to create a new OTT message.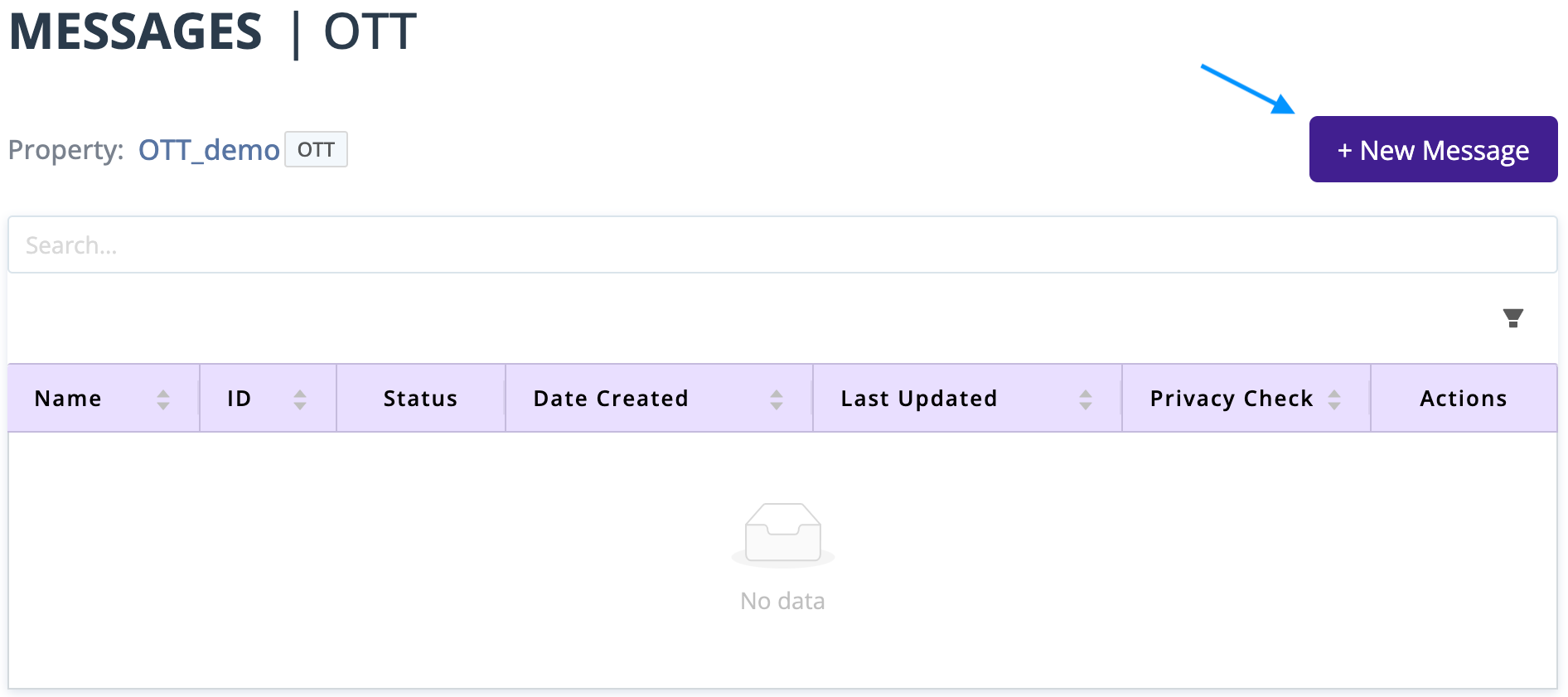 Use the subsequent page to customize the OTT message for the property and click Create Message when finished. In the following section, we will provide a brief overview of how to navigate the OTT message builder.
---
Navigate OTT message builder
In this section, we will cover the basic layout of the OTT message builder.
The OTT message is divided into distinct views that an end-user can navigate between on their OTT/CTV device via their remote control. Use the Navigate Views panel in the upper left-hand corner of the builder to access any of the views.

Click Global Settings on the right-hand rail and expand the Native OTT Global Settings accordion to configure:
Vendor List
Global language settings (including dynamic language support)
Privacy Policy button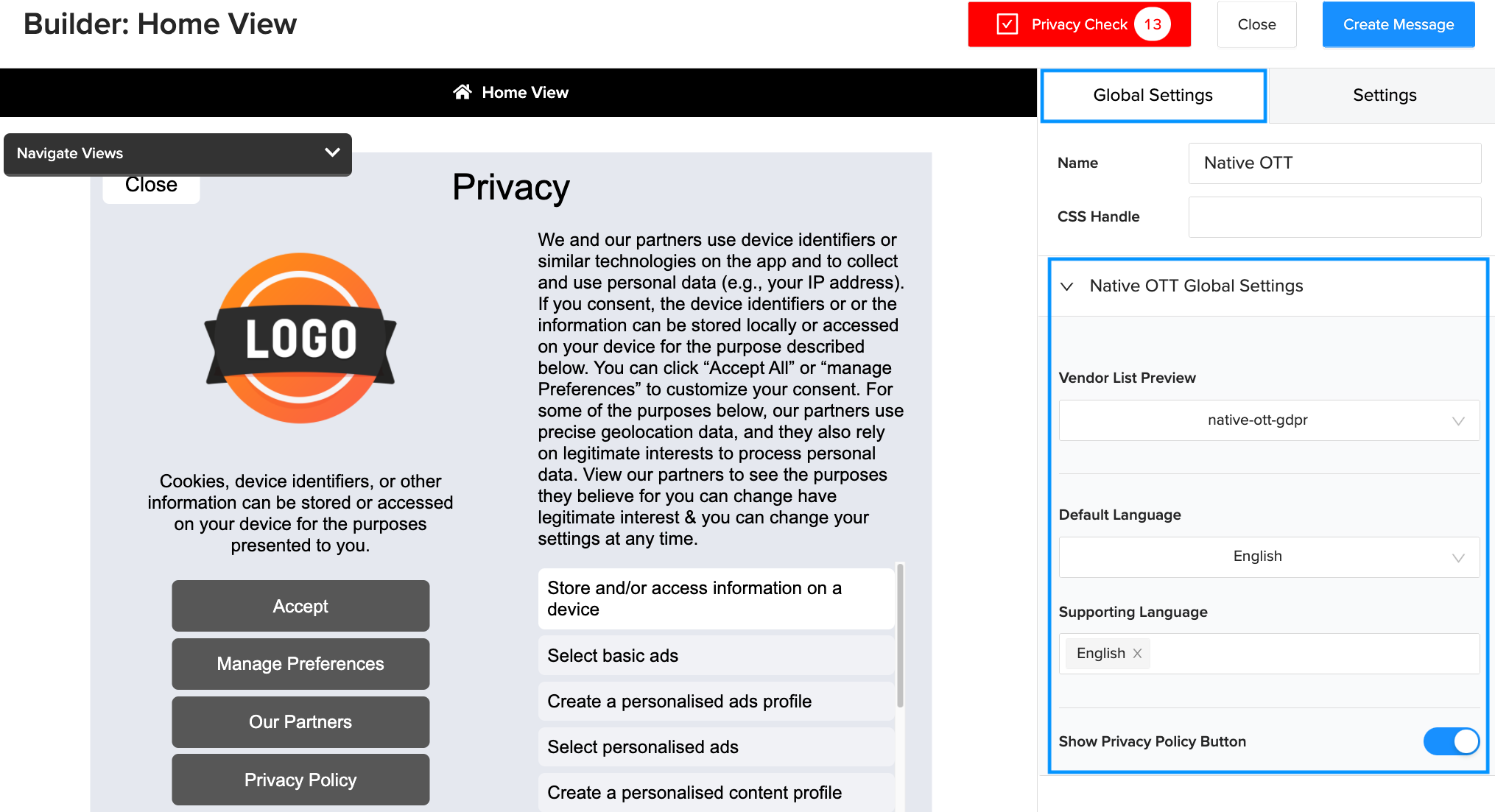 While on a particular view in the builder, click a component in the builder and use the Settings panel on the right-hand side to customize the details of that component.
Note: The breadcrumbs will enable you to quickly see which component you are currently editing.