We love to hear from you and are here to support your usage of Sourcepoint's platforms. Your organization's support requests (i.e. tickets) are submitted and managed via our support center.
Click Submit a request in the upper right-hand corner. If you are not yet logged into the Sourcepoint portal, you will be prompted to log into your account using your Sourcepoint credentials.
Note: Only clients with Sourcepoint credentials are able to submit support requests. For more information or questions, please contact your Sourcepoint account manager.

On the subsequent page, input the requested information in the appropriate fields.
Sourcepoint will suggest articles we believe might solve your issue using the information you provide. Please review these articles before submitting your request.
If the suggested articles do not resolve your issue, click Submit.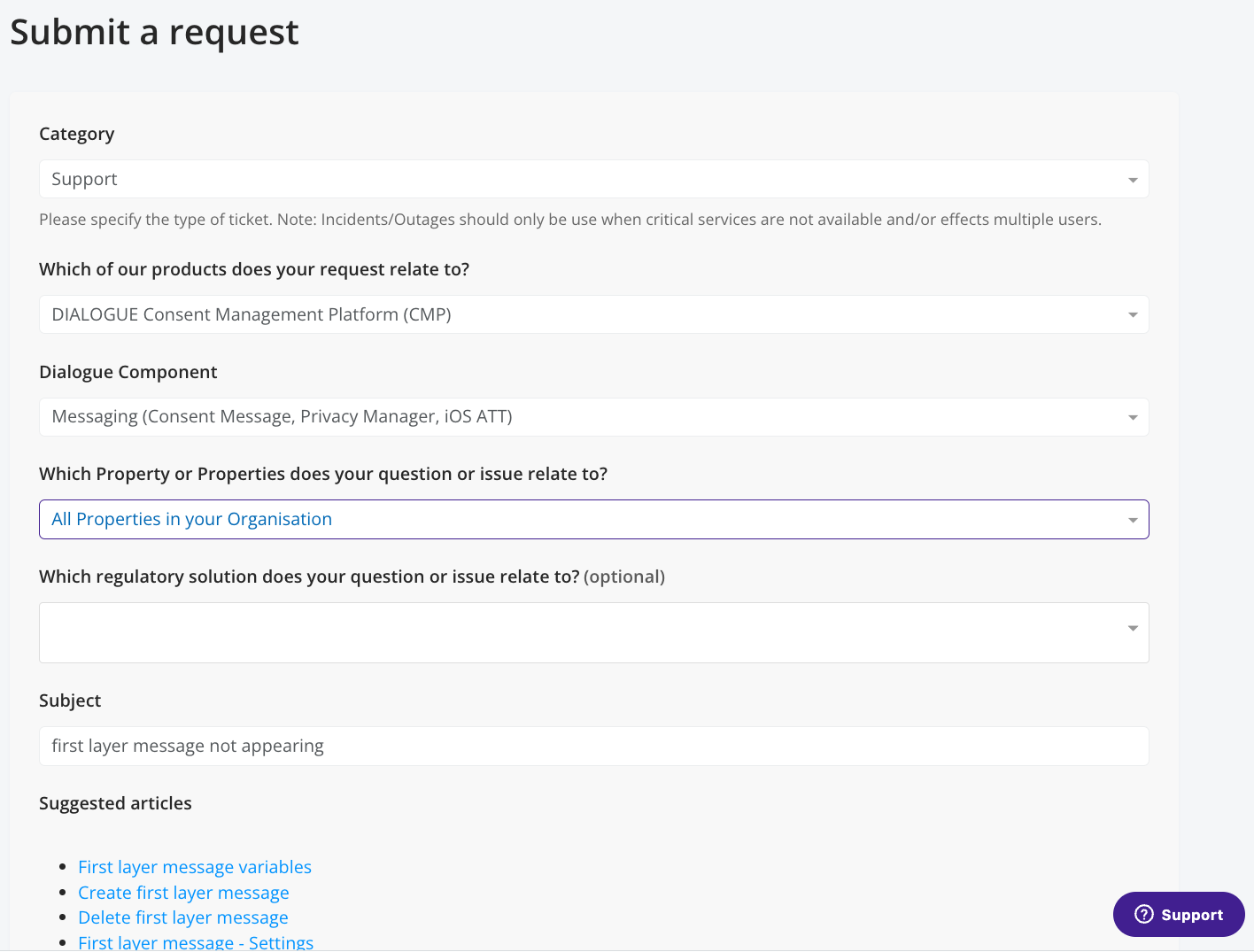 Your support request will be added to your My Activities page, where you can continue to comment and/or view the status of your previous requests.