Admin access or Domain access to property (property group)
In order to facilitate access to your organization's data, Sourcepoint enables users to request numerous reports from our pre-determined menu that will be emailed to an email address you provide.
Note: Users can only request reports for properties to which they have access.
---
Request a CMP report
To request a report, click Reports on the top navigation bar and select Request a Report.

Navigate to the Report Type field and select a report from the subsequent dropdown menu.
For a complete list of available reports and their descriptions, please click here.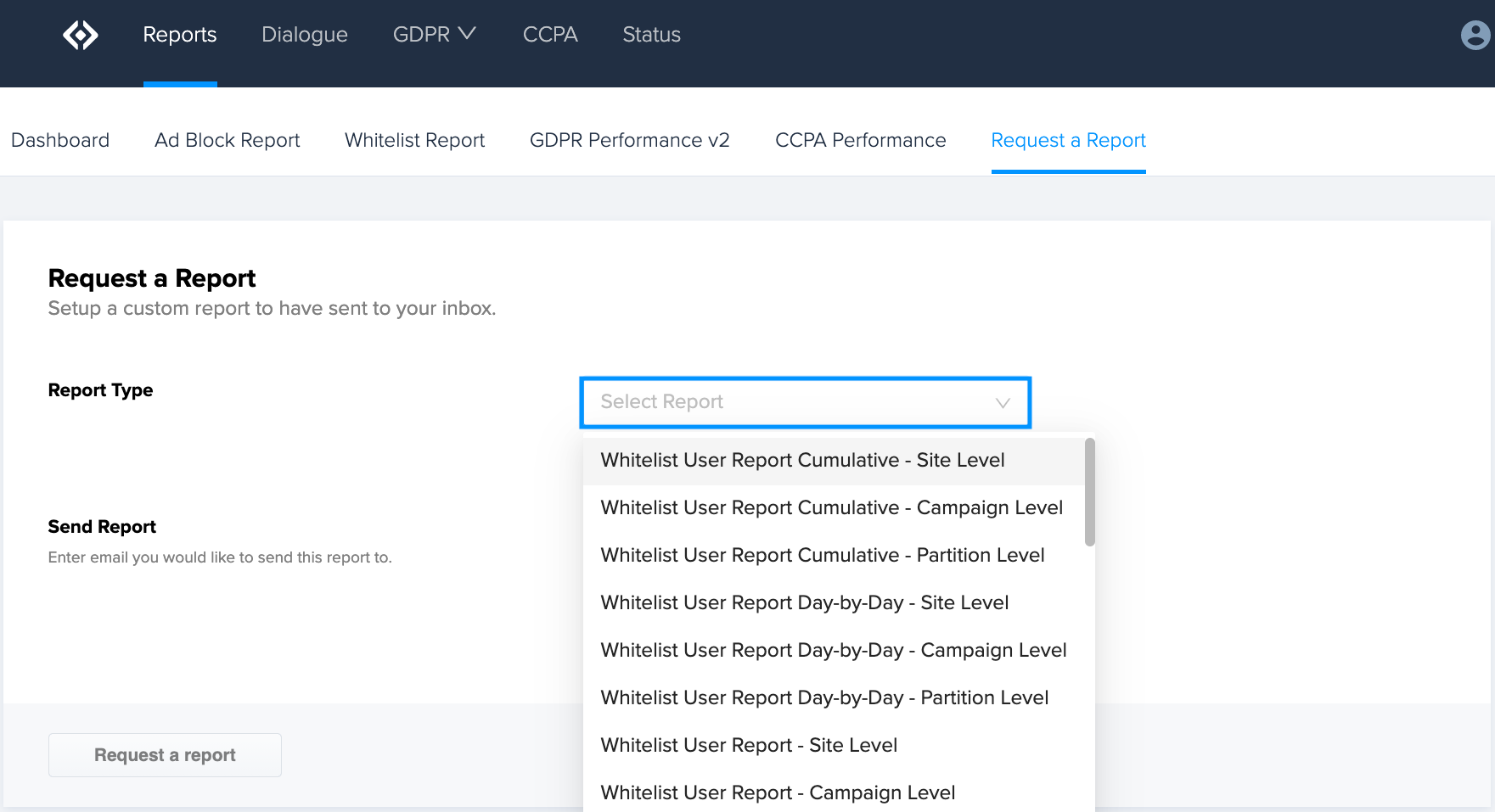 Select the date range and properties that should be used in the report from the provided fields.

Input the email address of the recipient. This field defaults to the email address associated with the requester's user profile unless otherwise edited.
Note: Requested reports can only be sent to a single email address per request.
Click Request a report when finished.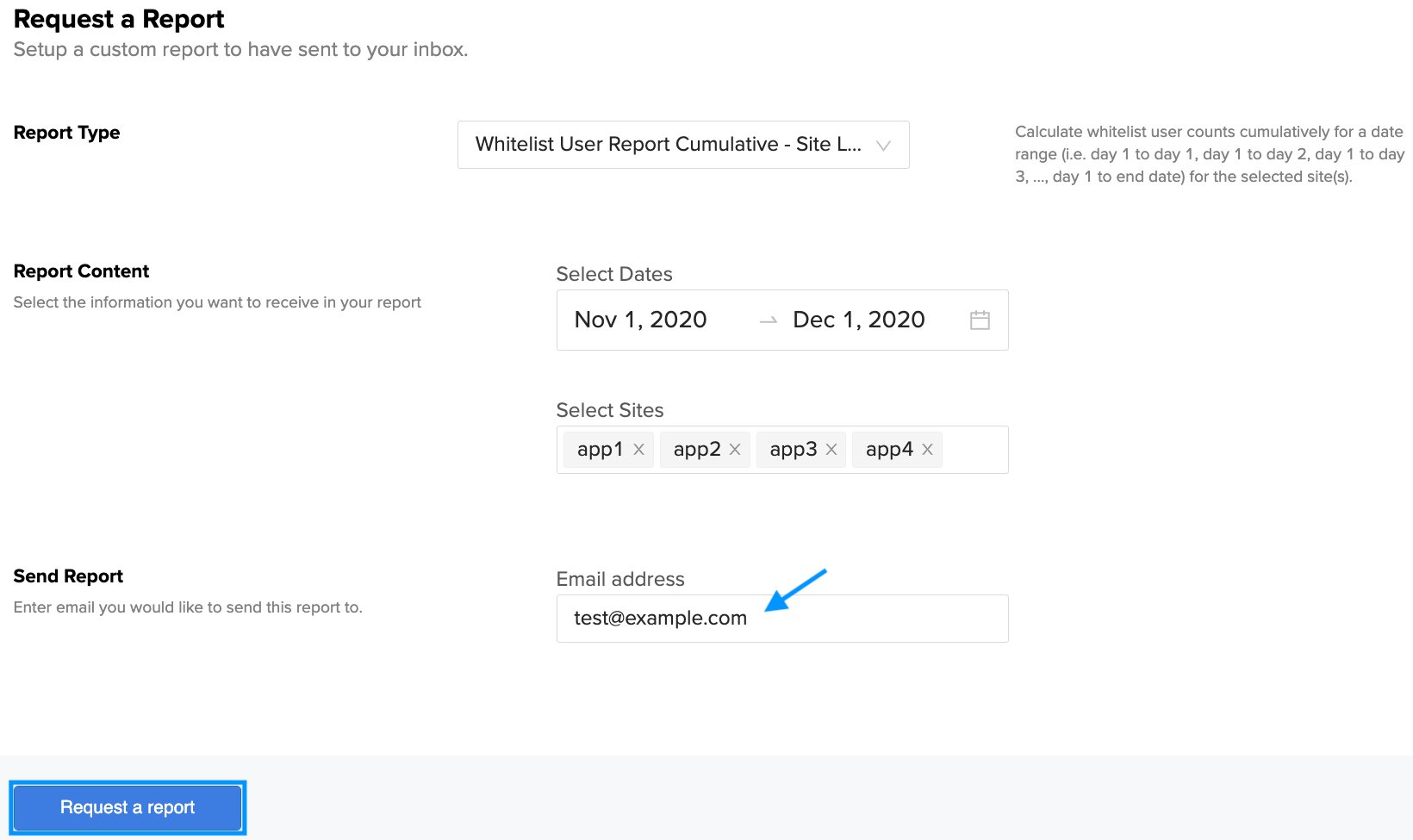 The requested report will be emailed as a .csv file to the configured recipient.
Report delivery time will vary depending on the report selected, the date range, the sites included, and the amount of data within the report.
---
CMP report type glossary
Note: Certain report types can have Site, Campaign, and Partition levels that you can request. These are indicated as individual line items in the Report Type dropdown menu. The level that you select will impact what type of data is delivered through the report.
Consent reports
| | |
| --- | --- |
| Report Name | Description |
| Consent Report - Site Level | Count of consent/reject choices grouped by selected properties in a date range |
| Consent Report - Campaign Level | Count of consent/reject choices grouped by selected campaigns in a date range |
| Consent Report - Partition Level | Count of consent/reject choices grouped by selected partitions in a date range |
| TCFv2 Consent Uniques Report | Count of users having made consent actions |
| TCFv2 Consent Uniques Report - Geo Level | Count of users having made consent actions grouped by country code |
| TCFv2 Consent Uniques Report Cumulative | Count of users having made consent actions cumulatively over a selected date range |
| TCFv2 Consent Uniques Report Day by Day | Count of users having made consent actions for each day over a selected date range |