Permission: Campaign entities
Click here to review the pre-requisites necessary to utilize this feature.
System templates for iOS tracking messages are Sourcepoint managed templates that are made available to all Sourcepoint clients.
Note: System templates are managed (i.e. created, edited, deleted) by the Sourcepoint team. Please speak to your Account Manager if you have questions about system templates for iOS tracking messages.
Any edits and/or customization your organization makes when starting an iOS tracking message from a system template will not impact the integrity of the system template.
System templates for iOS tracking messages can be accessed from the iOS tracking message builder. Click the Select Template icon.

Filter the list of templates by clicking the System button.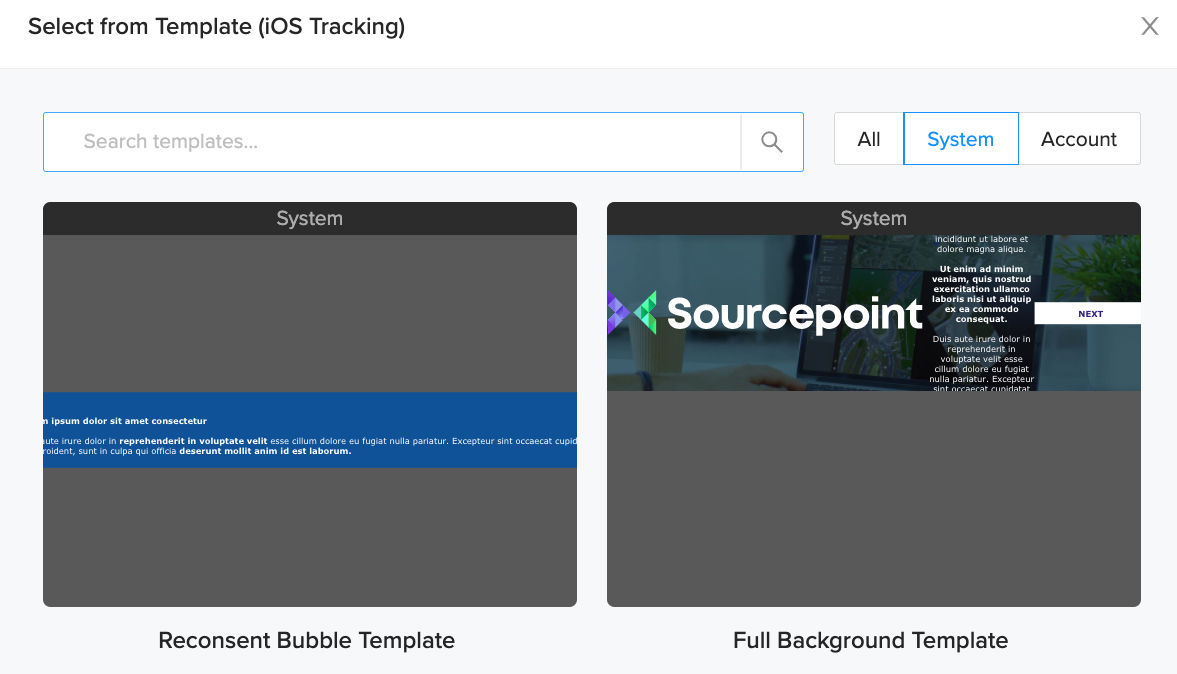 Note: When applying an iOS tracking message system template to a message, be sure to toggle Mobile View to On in the message builder.