Permission: Vendor list - GDPR
Vendors added to a vendor list will populate in the privacy manager for any property added to the vendor list. In this article, we will cover how to manually remove multiple vendors from an existing GDPR TCF vendor list.
Note: The bulk remove vendors feature is currently available for GDPR TCF vendor lists only.
From the vendor list builder for any GDPR TCF vendor list, click Manage Vendors & Cookies.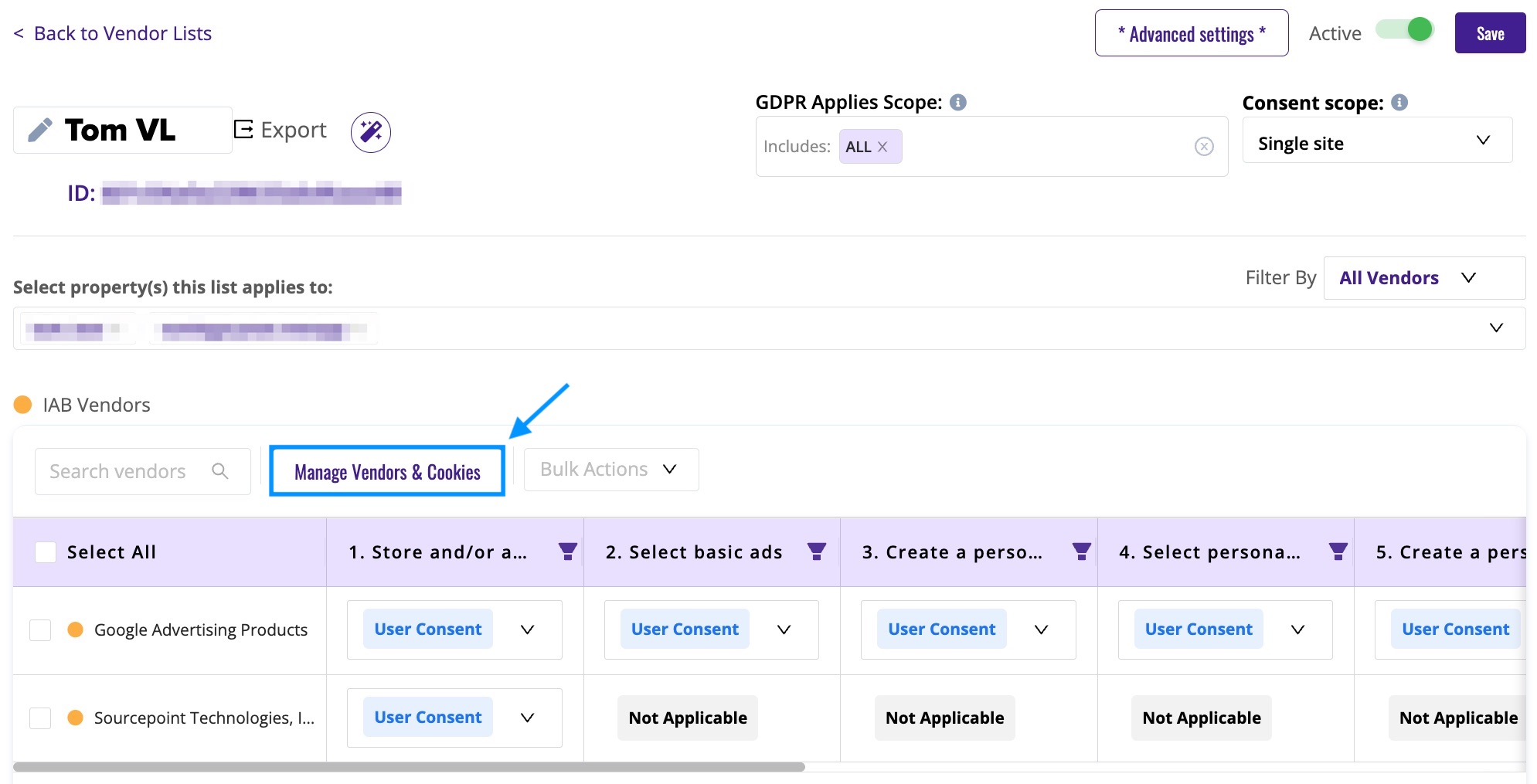 Ensure the Vendors radio button is selected in the subsequent modal. Click View Selected Vendors.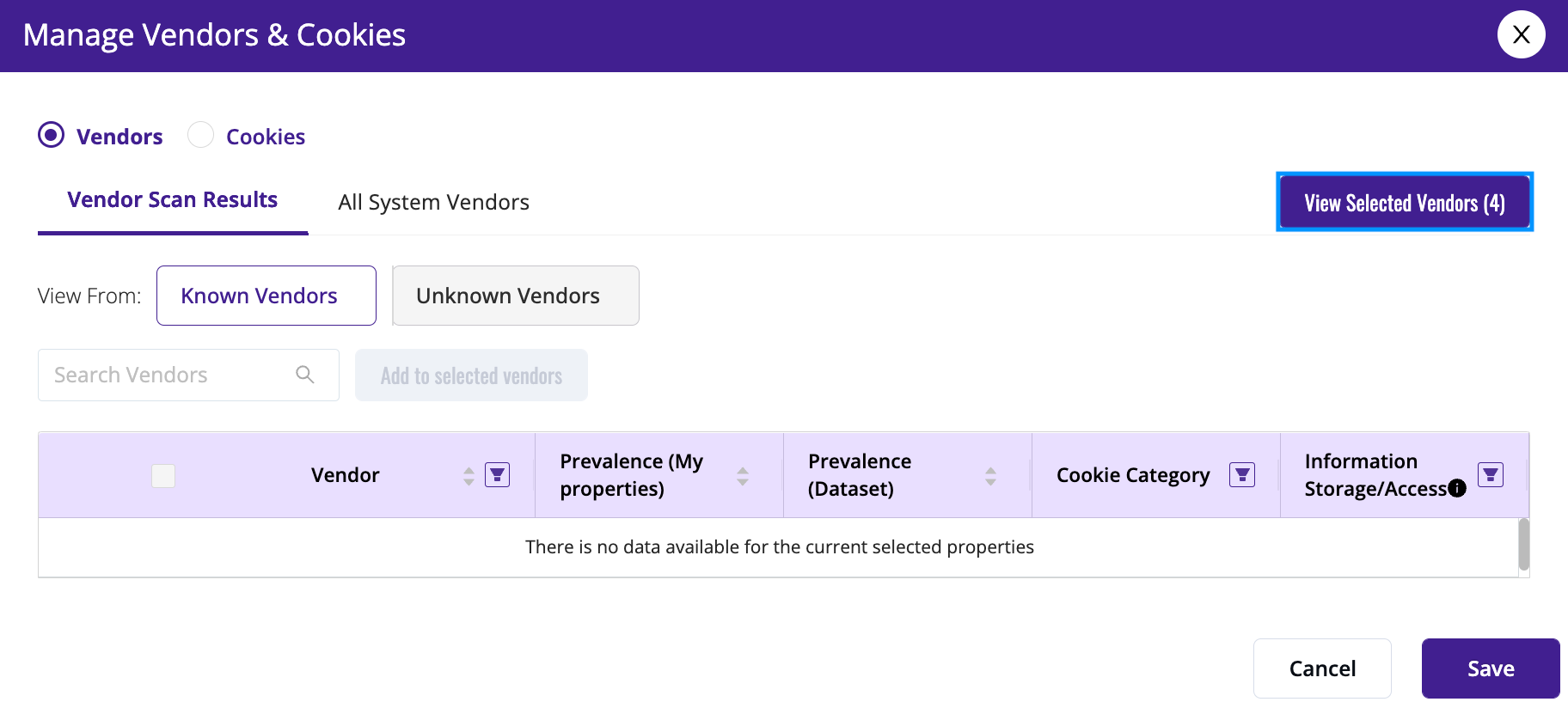 Select all vendors who should be removed from your vendor list by clicking the checkbox to the left of the vendor name. Click Remove vendors when finished.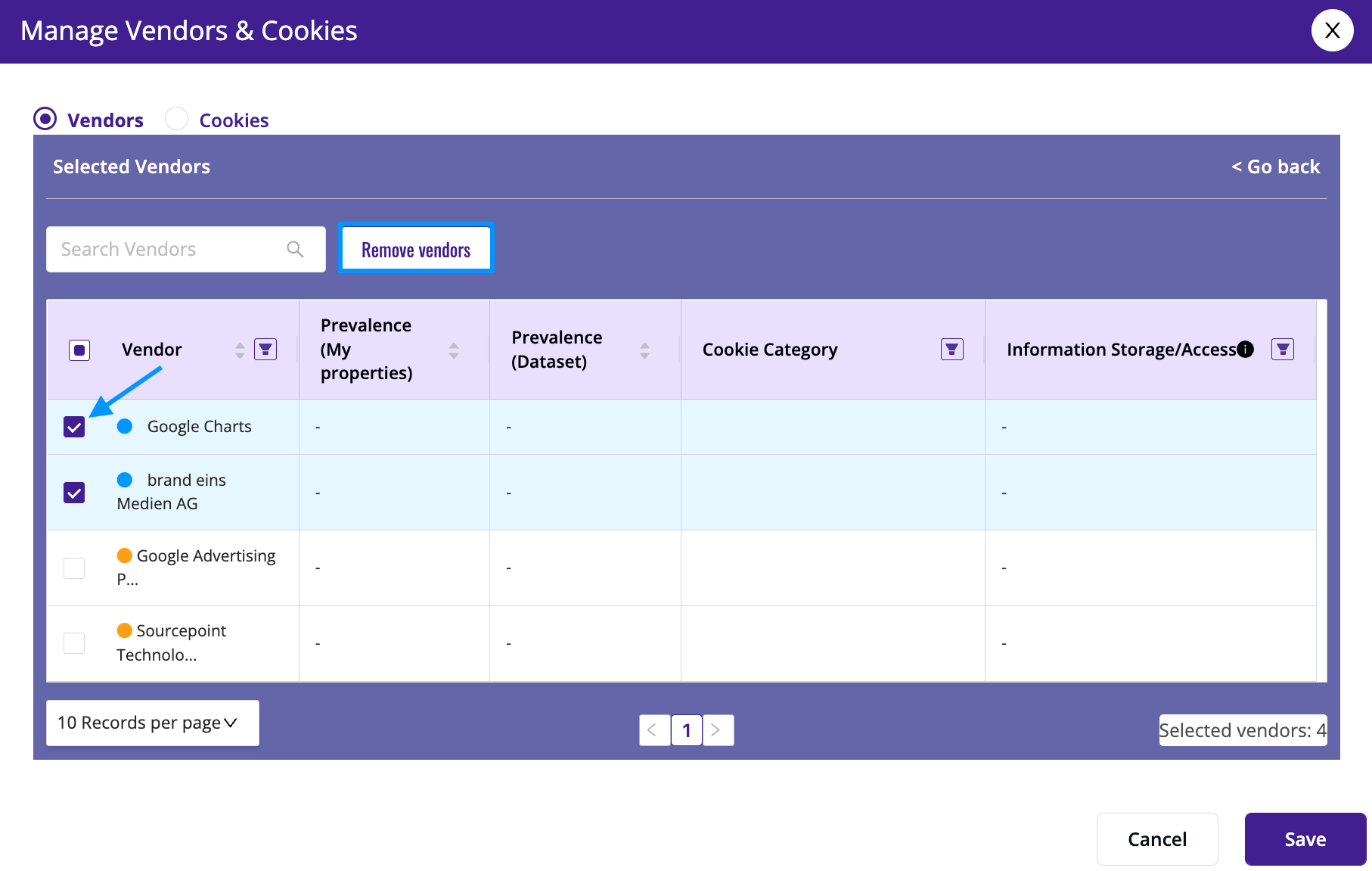 Click Save to exit the modal.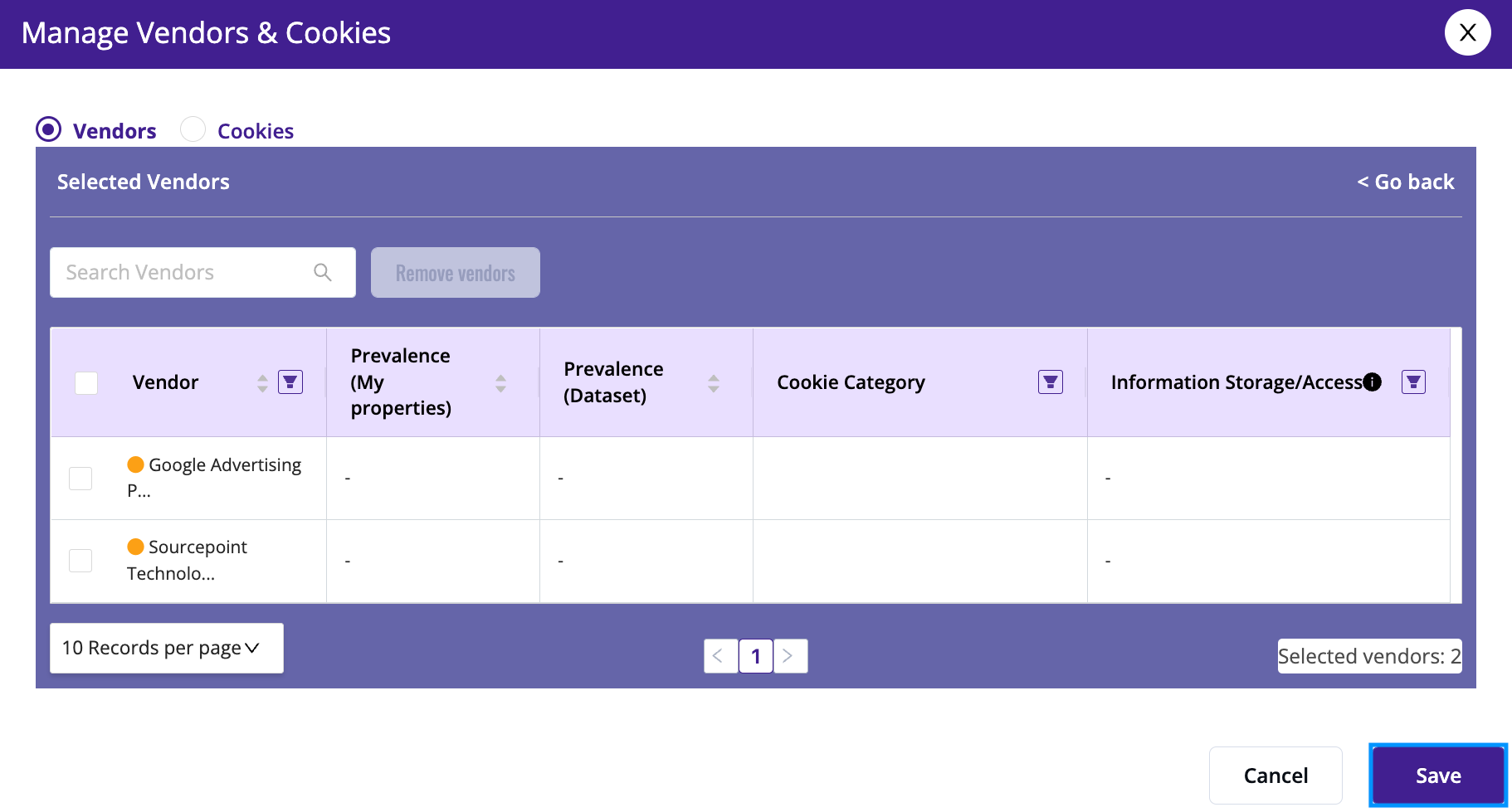 Confirm the changes to your vendor list by click Save on the vendor list builder page.